Natalie A. Vullo and her two children, Diamin Lynette Shanklin and Paul Zacharius Vullo-Nelloms were remembered and honored recently with a memorial service and balloon release at Delivrance Outreach Temple.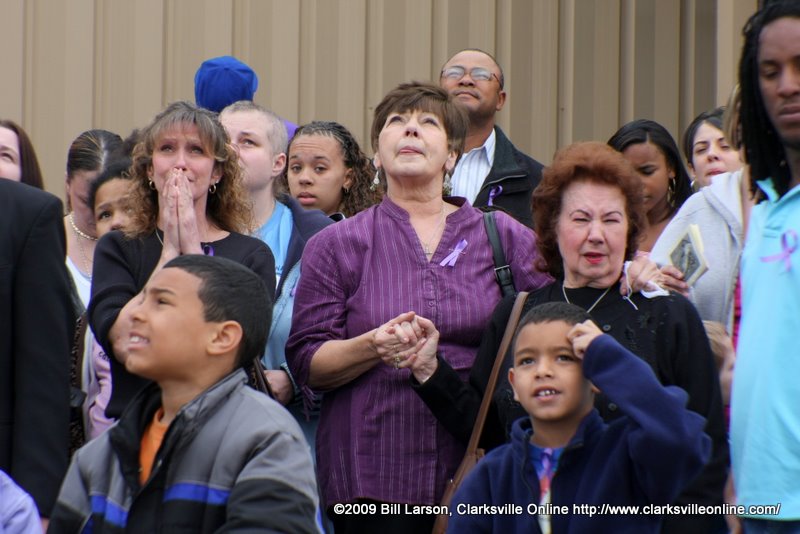 In keeping with Christianity period of mourning, Lent, and in memory of lost loved ones,  clusters of deep purple balloons were assembled for the ceremony.  Included in the display were several colorful Disney balloons including Sleeping Beauty's Castle, and a number of happy birthday balloons, since young Diamin's birthday would have been celebrated March 17,  just weeks after her death.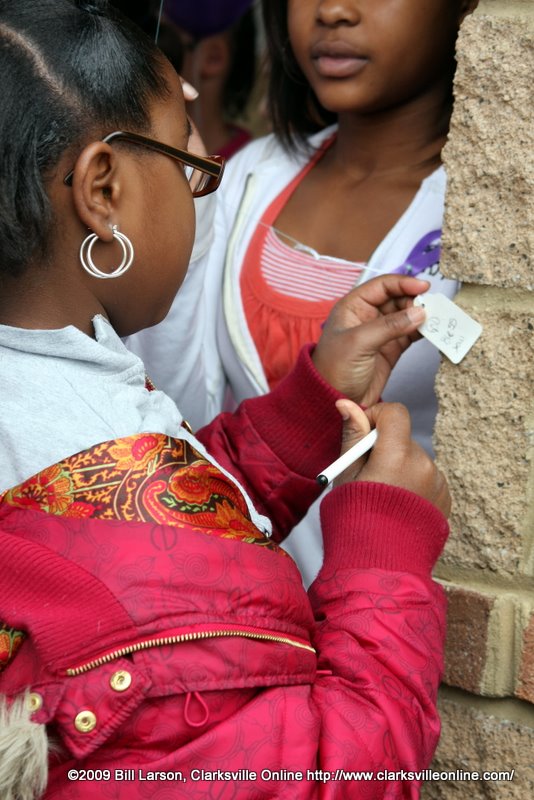 Outside the church, a family car was decorated with photos of the family and messages to them.
As family and friends, many with young children who were classmates or playmates of Natalie's children, assembled, they had the opportunity to write brief messages or love and rememberance to be attach to the balloons prior to their release.
On March Vullo, 30,  and her children Diamin,  8, and Paul,  3, were found murdered at their 901 Cal Court home  on February 19. Gerrard Exeter Robinson (B/M), 31, whose address according to  the Montgomery County Sex Offender Registry at that time was listed as 205 Hermitage Road, reportedly confessed to the slayings. He is expected to apprear before the Grand Jury in early April on three counts of first degree murder.
That is little comfort to the family, including Natalie's mother, Linda Shelton, who spoke briefly to the friends and family gathered in mourning. The service included prayer, songs sungs by Tay Burton and Shirley Bish, and brief  words by Rev. Timothy Grant.
Outside, the mourners assembled close together, each taking hold of some of the hundreds of balloons, raising their hands heavenward, in a single movement letting the orbs rise to the clouds amid a mix of tears and a few smiles drawn from shared remembrances of happier times.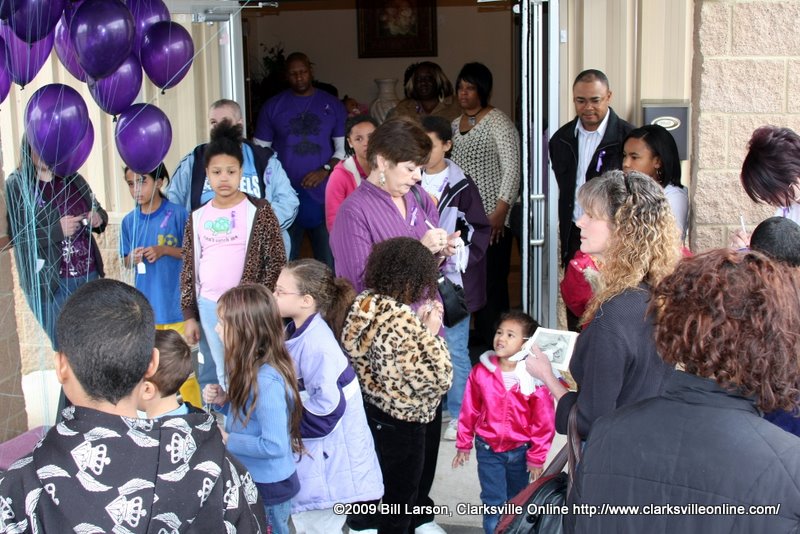 "We continue to pray with you… to be strong and to march on," Rev. Grant said.
The crowd stood silent, watching the ease with which the wind picked up the balloons and carried them aloft.