Austin Peay State University senior drawing major Katy Whitfield is daring to scream, shout, cry, and unleash anger like never before – but only silently.
"I believe there is so much more to be said through our human expression," Whitfield said. "So many of our emotions are not successfully recorded verbally."
With a simple charcoal stick and a few other raw materials, she is carving the lines and shapes of the human face to render the unspoken.
Sharing this silent voice with the public, Whitfield's senior show, titled, "Physiognomy," will be unmasked with an opening reception from 7-9 p.m., Monday, April 27 in the Trahern Gallery at Austin Peay State University.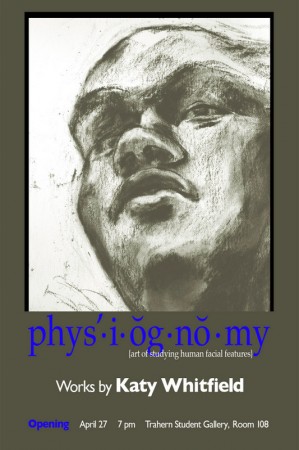 The exhibit can be viewed from 3-7 p.m., Tuesday and Thursday, April 28 and 30 from noon-5 p.m., Wednesday and Friday, April 29 and May 1.
Though taking a new approach to her drawings with the work of "Physiognomy," Whitfield said that whenever she begins a new body of work, "I find it always has the same underlying purpose, to represent our form: the never-ending, ever changing human figure."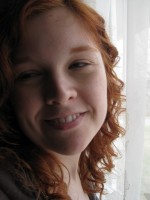 Whitfield's current body of work only began to breathe life when she finally asked herself the question, "Why study the human figure?" She found her answer from pre-Socratic Greek philosopher, Protagoras, who is credited with the quotation, "Man is the measure of all things."Understanding everything in our world is measured by how we perceive it, Whifield knew her objective for her current drawings. "I want to show revelations about the characteristics of an individual; I want to show our measurement, our perception, our expression."
For more information on Whitfield's "Physiognomy," contact professor of Art Gregg Schlanger by e-mail at .
Examples of her work