FHA plan will stimulate new home sales and help stabilize housing market
WASHINGTON – Speaking to the National Association of Home Builders Spring Board of Directors Meeting, U.S. Housing and Urban Development Secretary Shaun Donovan today announced that the Federal Housing Administration (FHA) will allow homebuyers to apply the Obama Administration's new $8,000 first-time homebuyer tax credit toward the purchase costs of a FHA-insured home. Donovan said that today's action will help stabilize the nation's housing market by stimulating home sales across the country.
The American Recovery and Reinvestment Act of 2009 offers homebuyers a tax credit of up to $8,000 for purchasing their first home. Families can only access this credit after filing their tax returns with the IRS. The announcement details FHA's rules allowing state Housing Finance Agencies and certain non-profits to 'monetize" up to the full amount of the tax credit (depending on the amount of the mortgage) so that borrowers can immediately apply the funds toward their down payments. Home buyers using FHA-approved lenders can apply the tax credit to their down payment in excess of 3.5 percent of appraised value or their closing costs, which can help achieve a lower interest rate. To read the FHA's new mortgagee letter, visit HUD's website. «Read the rest of this article»
Enforcement Blitz Buckled Down On Those Not Buckled Up-Day and Night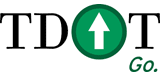 NASHVILLE – Millions of travelers will hit the highways this summer and the Tennessee Governor's Highway Safety Office is reminding everyone to Click It or Ticket. During 2007, 927 passenger vehicle occupants lost their lives on Tennessee roadways and of those, 534 were not wearing seat belts.  Today, the GHSO joined representatives from Georgia and Alabama to remind drivers of the dangers of traveling without a safety belt.
"It is a proven fact that wearing your safety belt greatly reduces your chance of being either killed or severely injured in a car crash," said TDOT Commissioner Gerald Nicely.  "It takes just a second to secure your safety belt, but the repercussions of not wearing one can last a lifetime."
Officials with the Tennessee GHSO joined representatives of border states, state and local law enforcement agencies and highway safety groups in supporting an aggressive national Click It or Ticket seat belt enforcement campaign running from May 2 through May 31.  Police are ticketing unbelted vehicle occupants around the clock-night and day. «Read the rest of this article»
What's going on at Dunbar Cave is an occasional piece written by Park Interpreter Amy Wallace
We did our last school group yesterday. It was a fun time, considering we had to slog through four to five inches of mud to get through the first room of the cave. The heavy rain we had the weekend of Mother's Day flooded the first room of the cave and halfway into the first passageway, depositing sticky slippery clay mud. On that Saturday morning, the water was up to chin height (estimate, we didn't wade in to see exactly how high it was).
While I was sitting at the cave entrance waiting for a group one day, I saw an Eastern Phoebe feeding her young at the nest at the cave entrance and a Carolina Wren flying to a nest in the window of the old concession stand. «Read the rest of this article»
On Thursday, the Tennessee House passed House Joint Resolution 0019, as amended, onto the Senate, by a 53-40 vote. The resolution calls for a study of the financial impact of legal gambling, not related to a state lottery, upon tax revenue collections of Memphis, Shelby County and Tennessee.
The resolution was introduced by Rep. Larry Miller, District 88 and amended by Rep Fitzhugh, District 82. The amended resolution calls for the Tennessee Advisory Commission on Intergovernmental Relations (TACIR) and the University of Memphis conduct the study and report findings to the general assembly not later than January 1, 2010.
The resolution now awaits action in the state senate.
Schools System Director seeks to share information on changes and plans for new school year that will impact students achievement.


Michael Harris, Director of the Clarksville-Montgomery County Schools System, will disseminate important information about upcoming changes about the school district during the month of June, in a series of community forums. Director Harris believes it is imperative to speak face to face with parents, faith-based groups and community leaders and individuals about the changes that will take place in the next school year. These changes will have an direct impact on students achievement. «Read the rest of this article»
Develop a new skill, explore a new idea, learn a new language or seek a new career with a class from Austin Peay State University's Center for Extended and Distance Education. Register early and receive a 10 percent discount on selected courses. Preregistration is required for each course. «Read the rest of this article»
As Memorial Day Week draws to a close, thirty-two U.S. Army soldiers pledge their allegiance to this nation and join the ranks of those people known as United States citizens. A proud moment indeed!
Being a United States citizen, do you ever stop to think about it? Really appreciate it? To ponder for even a moment, what does that mean? For the vast majority of us, sadly the answer would be, 'no.' However, for thirty-two Fort Campbell soldiers that is definitely not their answer. Battle-tested and proven worthy, these young men and women know the significance and meaning being a U.S. citizen. They valued it enough to risk their lives to earn the right to gain it.
"You who have been born in America, I wish I could make you understand what it is like not be an American, not to have been an American all your life, and then suddenly, with the words of a man in flowing robes, to be one, for that moment and forever after.

"One moment you belong with your fathers, to a million dead yesterdays, the next, you belong with America, to a million unborn tomorrows." – George Magar Mardikian, Armenian naturalized U.S. citizen
«Read the rest of this article»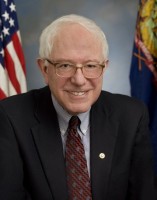 BURLINGTON, Vt. – As crude oil prices jumped to the highest level in six months, Senator Bernie Sanders urged federal regulators yesterday to stop speculators from artificially driving up prices.
Sanders said the Commodity Futures Trading Commission should use its emergency powers – which include the authority to impose speculation limits, increase margin requirements, and suspend trading – in order to ensure that oil prices accurately reflect supply and demand.
"I hope you will seize this opportunity to redefine the CFTC as a strong regulator that will do everything within its power to benefit consumers," Sanders said in a letter to Gary Gensler, the commission's new chairman.
The price of crude oil rose to more than $65 a barrel yesterday. The price has vaulted 70 percent higher since mid-January. The run up in prices is happening despite dropping demand for gasoline, jet fuel and other oil products. According to the federal Energy Information Administration, demand for gasoline over a four-week period that ended May 22 averaged about 9.2 million barrels a day, down 0.4 percent from the same period last year. The International Energy Agency predicts global demand for oil will drop this year to its lowest level since 1981. «Read the rest of this article»
The Oak Grove community once again invites everyone to join in the fun and excitement of their annual welcome summer festival, 'Spring into Summer.' The two-day event will herald summertime distractions and offer a variety of entertainment.
May 29th and 30th will see the sprawling greenscape of the War Memorial Walking Trail at 101st Walter Garrett Lane in Oak Grove decked out in colors galore. The free two-day family-friendly fun fest will include boogie bodies extreme entertainment, pony rides, train rides, a petting zoo, inflatables, games, a 3-on-3 basketball tournament, strollers square, caboodlestoppers, craft vendors and 'movies at the vice."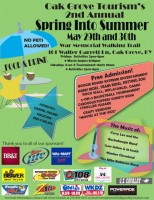 There will a magician and a hypnotist along with music by Terry Lee and the Rockaboogie Band, Lew Jetton & 61 South; Kimber Cleveland, and The Mike Robinson Band. Refreshments will be for sale by vendors. Find the full festival schedule at the Oak Grove Tourism Office link below.
Friday activities are scheduled from 2 PM to 8 PM. The movie starts at 8:30 PM. Saturday's 3-on-3 basketball tournament starts at 10 AM. All other activities will run from 2 PM to 8 PM. Sorry, no pets allowed either day.
For more information, contact  Oak Grove tourism at 270-439-5675 or email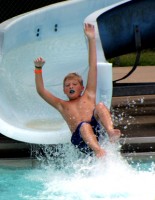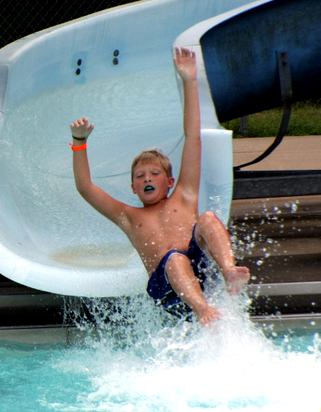 The Clarksville Parks and Recreation office (104 Public Square) will be open extended hours to the public this weekend.  Pool passes may be purchased at this time.  The office will be open from 10a.m. to 2p.m. on Saturday, May 30 and noon to 3p.m. on Sunday, May 31 noon to 3p.m.
Pool passes will be available at the Parks and Recreation office during regular operating hours, as well.  Office hours are weekdays 8a.m. to 4:30p.m.
Pool passes may also be purchased at any three of the Clarksville community centers through Saturday, June 6.  For community center hours and other information about Clarksville Parks and Recreation visit www.cityofclarksville.com/parksandrec.