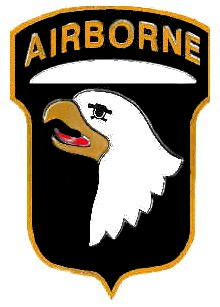 FORT CAMPBELL, Ky., June 10, 2009 – Maj. Gen. Jeffrey J. Schloesser, commander, 101st Airborne Division (Air Assault) and Fort Campbell, will host an Honor Eagle and farewell ceremony at 4 p.m. Thursday for Deputy Commanding General (Operations) Brig. Gen. Mark A. Milley at McAuliffe Hall.
Milley leaves Fort Campbell to become deputy director, regional operations, J-3, The Joint Staff, Washington, D.C.
Brig. Gen. Stephen Townsend, who has been serving at the division's deputy commanding general (rear) and senior commander for Fort Campbell, will become the DCG(O).