Every Tennessee school child learns early on that our state has been blessed with heros throughout its history. Davy Crockett at the Alamo, Alvin York in the trenches of World War I Europe – we continue to revere the honorable people who sprang from our hills and hollows with the in-borne courage to do the next right thing when they were called on to do so. There are three other heros – two long-gone now and one who is still very much alive – who helped expand our franchise and, in the process, helped save our democracy. The two deceased heros were Harry Burn and Ben West. The third hero, the one who still walks among us, is Senator Tim Burchett of Knoxville.
Harry Burn was a first-term Republican state representative from McMinn county, the youngest Tennessee state legislator serving in 1920 when women's suffrage hung in the balance in our state. Back then, only one state was needed to ratify the Nineteenth amendment to the US Constitution, an amendment that would give women the right to vote. Like many legislators at the time, Representative Burn was under extreme pressure from sexist politicians back home to oppose the amendment, to keep women "in their place". Some even believed that Rep. Burn was a safe bet to vote against suffrage, since he wore a red rose on his lapel, a color then (and now) that represented exclusion and disenfranchisement. But as the pivotal vote approached, «Read the rest of this article»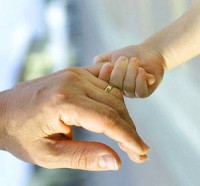 It is that time of year again. When we honor our dads for the contributions they make in our lives.
Sherman made the terrible discovery that men make about their fathers sooner or later… that the man before him was not an aging father but a boy, a boy much like himself, a boy who grew up and had a child of his own and, as best he could, out of a sense of duty and, perhaps love, adopted a role called Being a Father so that his child would have something mythical and infinitely important: a Protector, who would keep a lid on all the chaotic and catastrophic possibilities of life.  ~ Tom Wolfe, The Bonfire of the Vanities
Clarksville Online wants to wish all the dads out there…
Happy Fathers Day!