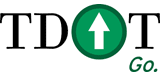 Nashville – The Tennessee Department of Transportation will begin making major improvements to a busy Clarksville intersection early next month. The work will be taking place at the intersections of Riverside Drive/Kraft Street (US 41A) and North 2nd/New Providence Boulevard (SR 12 at SR 13), and will include the removal of the existing riding surface, installation of new asphalt, curb, gutter, sidewalks, and storm drain system. The intersection will also be widened to include additional turn lanes and crosswalks.
Lane closures and traffic shifts will begin within the next two weeks and will remain in place until the project is completed in November 2009. Temporary closures of Riverside Drive and Kraft Street will also be necessary during construction. Portable message signs will be installed at several locations in Clarksville to alert motorists of the construction. Drivers are urged to seek an alternate route around this work zone.
For more information on this or any other TDOT road construction project or for weather-related road closure information, visit the TDOT Web site's dynamic TDOT SmartWay Information System at http://www.tn.gov/tdot/tdotsmartway/.  Travelers can also dial 511 from any land-line or cellular phone to access valuable information about travel conditions anytime, or log on to www.TN511.com.  TDOT is also on Twitter.  For up to date traffic information for the Nashville area follow Nashville511 on Twitter or follow TN511 for statewide updates.