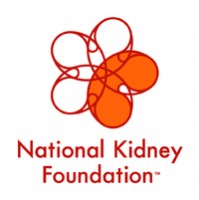 More than 20 millions Americans – or 1 in 9 adults – have chronic kidney disease and most do not even know it. Another 20 million are at risk.
The National Kidney Foundation of Middle Tennessee will conduct a free health screening for people at increased risk for kidney disease on Saturday July 11, 2009 at Faith Outreach Church 731 Windermere Dr, Clarksville, TN 37043 from 8:30am to 3:00pm The screening is part of the National Kidney Foundation's Kidney Early Evaluation Program (KEEP) designed to identify and educate people at risk – those with diabetes, high blood pressure or a family history of kidney disease.
KEEP screening participants will have their weight and blood pressure checked. Medical professionals will collect blood and urine samples from those who require further testing. A physician is on-site to review results with participants.
To register for the free screening or to learn more, contact the National Kidney Foundation of Middle TN at 1-800-380-3887
The National Kidney Foundation of Middle TN is dedicated to preventing kidney and urinary tract disease, improving the health and well-being of individuals and families affected by these diseases and increasing the availability of all organs for transplantation.