Various gospel musical performers to assist local area food banks with their talents. Community support is vital to continued success of community outreach programs and services.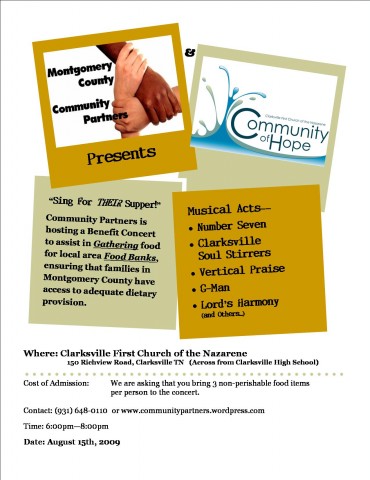 Montgomery County Community Partners will host a benefit concert in support of local area food banks on Sunday, August 15th from 6:00 pm till 8:00 pm. The concert will be held at Clarksville First Church of the Nazarene (150 Richview Road, across from Clarksville High School). Musical performances slated include Number Seven, The Clarksville Soul Stirrers, Vertical Praise, G-Man and Lord's Harmony.
There is no fee for admission, however guests are asked to donate at least three non-perishable food items per person.
For more information, contact 931-648-0110.