The Hispanic Organization for Progress and Education is beginning to collect food and donations for its Fourth Annual Thanksgiving Dinner Collection. This year's goal will be to collect food for 100 families and in previous years, with your assistance, the goal is always exceeded. Your donation of $70 will help support a family of 6, the dinner will include a turkey, stuffing, potatoes, cranberry sauce, green beans, macaroni and cheese, rice, beans, rolls, milk, eggs, and a pumpkin pie.
We would appreciate your support in the form of a gift card, non-perishable canned goods, turkeys, etc. All donations are tax deductible. «Read the rest of this article»
Washington D.C. – After voting against H.R. 3962 – Affordable Health Care for America Act, Congressman Dennis Kucinich (D-OH) today made the following statement:
"We have been led to believe that we must make our health care choices only within the current structure of a predatory, for-profit insurance system which makes money not providing health care. We cannot fault the insurance companies for being what they are. But we can fault legislation in which the government incentivizes the perpetuation, indeed the strengthening, of the for-profit health insurance industry, the very source of the problem. When health insurance companies deny care or raise premiums, co-pays and deductibles they are simply trying to make a profit. That is our system.
"Clearly, the insurance companies are the problem, not the solution. They are driving up the cost of health care. Because their massive bureaucracy avoids paying bills so effectively, they force hospitals and doctors to hire their own bureaucracy to fight the insurance companies to avoid getting stuck with an unfair share of the bills. The result is that since 1970, the number of physicians has increased by less than 200% while the number of administrators has increased by 3000%. It is no wonder that 31 cents of every health care dollar goes to administrative costs, not toward providing care. Even those with insurance are at risk. The single biggest cause of bankruptcies in the U.S. is health insurance policies that do not cover you when you get sick. «Read the rest of this article»

The Clarksville Gas and Water customer service center located at 2015 Fort Campbell Boulevard has been temporarily closed for scheduled building maintenance. More time is necessary to complete the work which began last week. Please look for updates on the reopening date.
Customers may pay their bill at the department's main location at 2215 Madison Street. In addition, the following authorized bill collection agents are available for bill payment or choose from the convenient payment options listed below.
Authorized Collection Agents (all Clarksville locations) «Read the rest of this article»
More and more young women are choosing to leave the workplace and make a home for themselves, their husbands and children. While it may look like an easy move, it does have its challenges. I can't possibly solve all your transition problems, but here are a few suggestions to help you make it as smooth as possible.
Transitioning from the workplace to staying at home with a child can sometimes be stressful and frustrating. You aren't alone in your struggle if you are learning how to manage your days and fill your hours productively at home.  Here is a letter from a young mom who had lots of questions about her new role as full-time stay at home mom.
I am a new sahm  (Stay At Home Mom) after seven years of teaching. I want to continue being at home. I want for my home to be clean and comfortable, to have an idea of what I am doing each day, to build relationships with God, my husband, my new baby,and others, and to take care of myself. I never knew that being a sahm would be so overwhelming. Before I quit teaching I used to get up a certain time of day, know what I was doing that day , had a time period to complete my tasks, was around other adults, enjoyed coming home to relax and went to bed around the same time. Now I feel overwhelmed. I do not know what expectations I should have for myself every day. What things should I be cleaning daily? What things should I only do occasionally? During the time that I am not cleaning what should I be doing? I have a 5 month old daughter. I do not want to be so devoted to cleaning my house that I miss time with her. I also need time with other adults. Any suggestions?
«Read the rest of this article»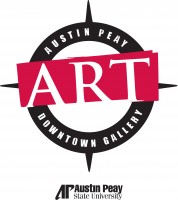 The Austin Peay State University Department of Art working together with the Center of Excellence for the Creative Arts (CECA) opened a new art gallery in the heart of historic Downtown Clarksville Thursday evening during the Monthly First Thursday Art Walk.
The new facility provides a much needed exhibition space for APSU faculty and alumni in what has rapidly become the focal point of the Arts community in our town. "It's a way to help our alumni who are out there trying to build their careers," said Gregg Schlanger, APSU professor of Art. "It gives them a line on their resume and allows us to brag about our program."
«Read the rest of this article»