The Clarksville branch of the NAACP will hold its annual Jubilee Day Celebration on January 10, 2010 at Ebenezer A.M.E Church 131 Edmondson Ferry Road Clarksville TN. The program will start at 5:00 p.m.

The special guest speaker will be the Reverend Alexandria Gatson of Ebenezer A.M.E Church.

On January 1st 1863, President Abraham Lincoln signed the emancipation proclamation, freeing slaves from bondage. Today's celebration, called jubilee day, pays tribute to that historical day. «Read the rest of this article»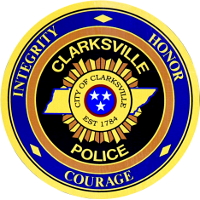 A 17 year old juvenile was charged with Seven COUNTS of VEHICLE BURGLARY and 1 Count of VANDALISM. The juvenile was reported as a runaway on December 20, 2009. He was located on December 30th after police were given information about a possible location of the 17 year old.
Officers went to a vacant house in the area of Morrison Drive and found the juvenile inside. There was also a large amount of property found inside of the vacant house where the juvenile was staying.
Detective Larry Boren opened an investigation and was able to determine the property inside of the house was from vehicle burglaries which had occurred at several different locations between December 20 and December 30th. Detective Boren was also able to ascertain some of the burglaries had not yet been reported to Police. The burglaries appear to have taken place in the Dover Rd and Lafayette Rd areas. «Read the rest of this article»


RICHMOND, Ky. – Seven was the unluckiest number for Austin Peay State University women's basketball team, Monday night, as it suffered its seventh-straight loss courtesy a seven-point, 61-54 overtime loss to Eastern Kentucky in Ohio Valley Conference action at McBrayer Arena.
Eastern Kentucky (7-6, 4-0 OVC) took a six-point, 55-49, lead in the extra period after a Talisha Davis jumper closed an 8-0 run with 2:33 remaining. It would be the game's final field goal, Eastern Kentucky converted on six of its eight free throws in the final minutes to secure the victory.
«Read the rest of this article»