The Montgomery County School System is currently holding a "Design a Logo for our Science Fair Art Contest" at the local elementary schools. All local elementary school students can compete, and everyone should. The overall prize for which is $100.00 from Rosalind Kurtia. She has been sponsoring this event for many years. The winning design will become the logo for this year's science fair and will be used on the T-shirts donated by CDE that are given to the participants of the County science fair. The deadline for entries is Monday! «Read the rest of this article»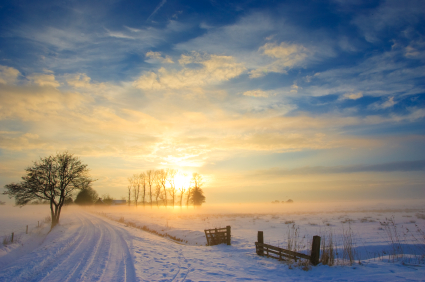 According to the weather channel we are in the "Winter's Triple Threat". Are you ready for this storm? As of 8:30 pm Thursday night, Nashville is supposed to get over a foot by the time it is all finished on Sunday! Clarksville is north of Nashville, so we are probably looking in the range of possibly 12-18 inches. Hopkinsville, KY which is only 20 minutes away from Exit 1 in Clarksville is said to have approximately 18 inches! (I cannot believe these numbers have been broadcast!)
Clarksville has been gearing up for this storm that is 1700 miles long since wednesday by putting down the salt or brine. The roads will be dangerous, so please stay off of them. There has even been concerns of power outages. As I was in Wal-Mart this afternoon, I ran into a lot of my friends who were getting ready for the storm that will keep us indoors. They even mentioned the fact that we might lose our electric. There is always a possibility. Those without a fireplace, do you know how you would stay warm if the electric is to go out? «Read the rest of this article»
35 safety and health seminars to be offered throughout the state
NASHVILLE – The Tennessee Occupational Safety and Health Administration has 35 upcoming safety and health training seminars at several locations throughout the state. The courses will be offered through Tennessee Chamber of Commerce and Industry, University of Tennessee, Vol State Community College, Northeast State Community College and Walters State Community College.
"Our goal is to keep employers and employees safe from as many workplace safety and health hazards as possible," Sandra Bennett, TOSHA Training Manager. "TOSHA has excellent trainers who know the requirements in TOSHA standards and regulations, and can help you apply them to prevent injuries/illnesses and save lives." «Read the rest of this article»
Parents reminded that children under age 10 need two doses

NASHVILLE – The Tennessee Department of Health is reminding parents that children under the age of 10 require two doses of H1N1 flu vaccine in order to be fully immunized against the virus. H1N1 flu vaccine is plentiful in Tennessee and widely available through county health departments and other providers across the state. Tennessee's county health departments are providing this vaccine at no charge to patients.
"We urge parents not to put off getting their child's second dose of H1N1 flu vaccine," said Health Commissioner Susan R. Cooper, MSN, RN. "H1N1 flu activity could continue for months, and this is also the time of year when seasonal flu viruses appear. It's not too late to get these important vaccinations to be sure your child is protected throughout the flu season." «Read the rest of this article»
People concerned with issues of discrimination when it comes to employment, Title VI, public accommodations and housing had an opportunity to bring their complaints before the Tennessee Human Rights Commission during a forum hosted by the Hispanic Organization for Progress & Education H.O.P.E.
The TN Human Rights Commission works with the U.S. Department of Housing and Urban Development (HUD) and the Equal Employment Opportunity Commission (EEOC) in an effort to help eradicate complaints of discrimination across the state of Tennessee.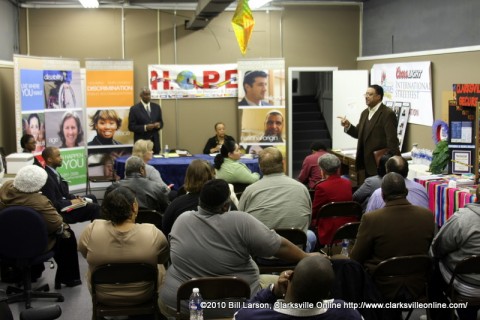 «Read the rest of this article»

With the city charter being in the news for the past few months, I found a short video of a state committee meeting that I thought should be shared.   The video is of the  meeting where the committee killed the bill which would have revised Clarksville's city charter.
The committee members comments are insightful.   No representatives from Clarksville's administration attended this meeting – not the Mayor, not the Council Members that are for the revisions, and not the Council Members that are against the revisions.  Representative Curtis Johnson presents the bill alone…and gets hammered with questions.
«Read the rest of this article»