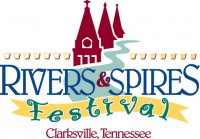 The Rivers & Spires Festival has announced more big-name acts for this year's festival, including a Grammy nominated blues vocalist and musician, and one of the top bands in Christian music.
The 8th Annual Rivers & Spires Festival, April 15-17 in downtown Clarksville, will have seven different stages, with music for all tastes including jazz, blues, Christian, country, rock and variety acts. Applications are still being accepted for booths, sponsors, and vendors (arts & crafts, quilts, marketplace and food). For applications or more information on festival activities and entertainment, visit www.riversandspires.com.
«Read the rest of this article»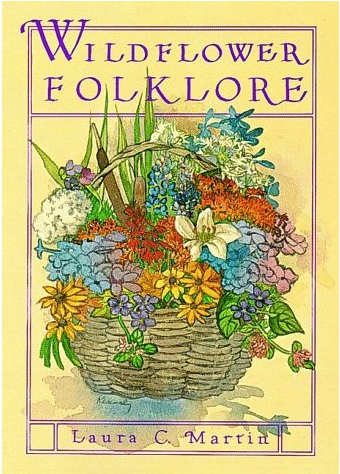 Wildflower Folklore by Laura C. Martin is a book I recently found at a library book sale. It has extensive information about many plants that Southerners have been familiar with for generations.
For instance, kudzu was first introduced to the United States through the Japanese Pavilion during the Philadelphia Centennial Exposition in 1876. The Japanese used kudzu for food, medicine, and as a forage plant. Their intensive land-use practices kept it under control in their country, but we Southerners let it get out of control.
Kudzu was first thought to be a wonder cure for eroded areas here in the South because it would grow quickly even in our red clay. At first, it was grown commercially as a forage plant and was hailed as "King Kudzu." When it began to "eat" telephone poles and trees, people became more than disenchanted with it and began calling it the "plant that ate the South." Since it can grow 80 to 100 feet during one growing season, kudzu can be controlled by grazing goats but the highway department has yet to discover this fact.
«Read the rest of this article»
The 2-44th "Strike Fear" Air Defense Artillery Battalion conducted Live Fire Training last Tuesday
For the military, training is a deadly serious matter: the mission is, as they say, job one. That's why when the men of the 2-44th "Strike Fear" Air Defense Artillery Battalion, 101st Sustainment Brigade needed to re-certify their gunners' abilities with the Avenger weapons system; it became an entire unit operation involving the command staff, security teams, gunners, supply clerks, cooks, and medics.
Recent snows had turned the gravel range roads into a muddy mess dotted with puddles and gaping potholes. That made our little convoy of media undergo an ordeal of our own while driving back to the remote range.
Arriving at the location of the training, we were halted at a barbed wire check point manned by armed sentries. They radioed our arrival to their command team, and after a short wait, they moved the barbed wire, and we were allowed to pass.
«Read the rest of this article»