Austin Peay State University will host a five-day Guitar Workshop from June 28-July 2, directed by APSU professor of music Dr. Stanley Yates.
The workshop will feature an outstanding artist-faculty roster that includes Stephen Aron (guitar professor, Oberlin Conservatory of Music and University of Akron), Mir Ali (virtuoso classical guitarist), Roger Hudson (APSU adjunct guitar faculty and Fingerstyle Magazine columnist) and the Huston-Todd Duo, along with virtuoso fingerstyle guitarists Richard Smith and Tim Thompson – both former national fingerstyle champions.
The intensive five-day workshop is open to classical and fingerstyle guitarists of all ages and playing levels and will include daily technique sessions, ensemble (group) rehearsals, masterclasses, lectures and evening concerts.
In addition, the workshop will host three performance competitions: Pre-College Classical Guitar, Pre-College Fingerstyle Guitar and Collegiate/Post-Collegiate Classical Guitar, bringing talented young guitarists from across the country to the APSU campus.
All concert events, including artist-faculty concerts, competition finals, student-participant concert and closing gala event, will be held in the Concert Hall of the Music/Mass Communication Building on the APSU campus and will be open to the public.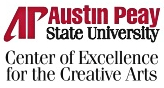 The workshop is co-sponsored by the APSU Center of Excellence for the Creative Arts and Offices of the President and Provost, Mel Bay Publications, La Bella Strings, Fingerstyle Guitar Magazine and Mary's the Music Store.
Full information regarding the workshop and competition, schedule of events, fees and registration may be found online at http://www.StanleyYates.com/workshop. Information is also available by contacting Yates at 931-220-9266 or .
Below is information about each of the performers.
Dr. Stanley Yates
Workshop Director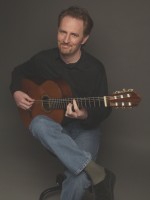 British guitarist Stanley Yates directs the guitar program at APSU and enjoys an international career as performer, recording artist, teacher, arranger and scholar. A past prize-winner in such prestigious performance competitions as the the Guitar Foundation of America and the Myra Hess (London), he continues to perform as recitalist and concerto soloist throughout the United States and Europe. He has been described as "one of a new breed of guitarists" (Classical Guitar). His recordings for Heartdance Music, Zillian Records, Reference Recordings, Aeolian Records and Mel Bay include his critically-acclaimed arrangements of the Bach Cello Suites, which have been described as "immaculate, a major landmark" (Classical Guitar, England) and as "a transcription that make history" (Suonore, Italy), along with his arrangements of songs by Lennon and McCartney, premiere recordings of major chamber works by Rutter and Castelnuovo-Tedesco and concertos by Vidal, Doisy and Viotti. His numerous performance and didactic editions are published by Chanterelle Verlag and by Mel Bay Publications in the Stanley Yates Series. His scholarly articles dealing with the performance of music by such composers as Bach, Villa-Lobos, Albeniz and Sor have been published in nine languages. He is a past advisory board member of both the Guitar Foundation of America and the European Guitar Teachers Association and is currently Guitar Forum editor of the American String Teacher's Journal.
Stephen Aron
Classical Guitar Workshop Co-director / Collegiate Competition Chair
Stephen Aron is Chairman of Guitar Studies at the University of Akron and founder of the classical guitar program at the Oberlin Conservatory of Music. Described by the New York Times as "cultivated and musical," he has been a prominent force on the American guitar scene for over twenty years, critically acclaimed for his accomplishments as a performer, recording artist, arranger, composer, teacher, writer, adjudicator, lecturer and impresario. His recordings, which include his arrangements of the complete 51 mazurkas of Chopin, the Lieder ohne Vorte of Mendelssohn, the complete Kinderszenen, Op. 15 of Schumann and the complete guitar works of Burle Marx have been described as "stunning" (Guitar Review), "inspired" (Classical Guitar) and "exemplary" (Soundboard).  He performs regularly with soprano JoNell Aron, with whom he has recorded two CDs, is a regular guest with the Gabrieli Ensemble (strings) and also performs regularly with his quartet Poco Tango (flute, guitar, bass and percussion). His many arrangements are published by Tuscany Editions, Mel Bay Publications and Clear Note Publications. He has adjudicated and produced numerous national and international competitions, has given lectures, performed and taught masterclasses at numerous national and international conventions and festivals, and is a past advisory board chair of the Guitar Foundation of America.
Mir Ali
Classical Guitar Workshop Co-Director / Pre-Collegiate Competition Chair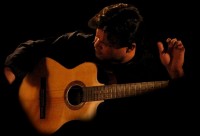 Described by Acoustic Guitar Magazine as "an exceptional nylon string guitarist" and by NPR as "mesmerizing and hypnotic," Pakistani-born guitar virtuoso Mir Ali has established himself as one of the leading guitarists of his generation. He won his first guitar competition at the age of thirteen and has been raising the eyebrows of audiences and music critics around the world ever since. In the last two concert seasons he has toured Europe, Asia, Canada and the United States and performed at the opening ceremonies of the Mets baseball series before a crowd of five thousand people at Shea Stadium in New York City. He is a fluent performer of flamenco guitar, an experienced jazz stylist, a trained practitioner of North Indian classical music, an award-winning classical guitarist, and a composer of music in several genres. His guitar compositions are published with Clear Note Music and Mel Bay Publications as part of the Stanley Yates graded repertoire series. His compositions also include an original soundtrack for the documentary "Roots and Branches," which was given the "Award of Excellence" by the Niagara Film Commission. His last two CD recordings have received much critical acclaim. David Beck of San Jose Mercury referred to them as "an absolute joy" Mir has served on the guitar faculty of the University of Akron and is the Director of the Rantucci International Guitar Competition and Festival.
Richard Smith
Fingerstyle Workshop Co-Director / Fingerstyle Competition Chair
Winner of the 30th National Fingerstyle Championship, British-born fingerstyle virtuoso Richard Smith was a child prodigy who had already performed with the "Godfather" of the fingerstyle guitar, Chet Atkins, at the ripe old age of 11. By the time he reached his early twenties, both Chet Atkins and Jerry Reed began to refer to Richard Smith as their "hero." Richard has toured the world, surprising audiences everywhere with a repertoire spanning an incredible range of musical styles from country, bluegrass, mainstream jazz, modern pop and rock, to classical guitar. The complex styles of many guitar greats including Django Reinhardt, Les Paul, and Lenny Breau have proved to be no impediment to his voracious musical appetite. Here's what a few of his fellow guitarists have had to say about him:
The most amazing guy I know on the guitar. He can play anything I know, only better. – Chet Atkins, CGP
If you like my playing, you should hear Richard Smith. – Tommy Emmanuel, CGP
He is one of the world's greatest guitarists. – Muriel Anderson
Roger Hudson
Fingerstyle Workshop Co-Director
Roger Hudson's "Fingerstyle Basics" column, featured in over 20 issues of Fingerstyle Guitar Magazine, have made him popular with guitarists worldwide. He has also enjoyed popularity with students and advanced performers through his growing catalog of compositions offered by Mel Bay Publications. His numerous radio and TV appearances have included Public Radio and The Martha Stewart Show. His concerts may include influences of blues, jazz and classical music as well as Brazilian and Mediterranean styles; all the while maintaining a high level of technical virtuosity and musicality. Roger has released 3 CDs of original guitar music: Guitarchitecture ("many gorgeous moments," Soundboard),  Guitar Peace (a collection of lullabies and meditative guitar solos) and his latest CD, Delta (a long-overdue collection of Roger's showpieces that remained unrecorded for many years). Along with his solo works for guitar and Cumberland Concerto for guitar and strings, he has written for orchestra, choir and various chamber ensembles. Roger's compositions have led to accolades from such legendary figures as Chet Atkins, who spoke of Roger's "great compositions"  and the illustrious Argentine guitarist and composer Jorge Morel, who characterized Roger's music as "a style all his own" Lately he has mystified curious audiences with his exploration into the music of the Turkish oud, also known as the Arabic lute! Roger serves on the guitar faculties of Austin Peay State University and Middle Tennessee State University.
Additional Performers
Tim Thompson
Huston-Todd Duo

Tim Thompson

Nashville fingerstyle virtuoso and songwriter Tim Thompson, winner of the 2008 International Fingerstyle Championship at the renowned Walnut Valley Festival.

Richard Todd

Award-winning Nashville guitarist Richard Todd will perform in duo with Atlanta-based guitarist John Huston.