On Friday, June 11th, Linnea Good will be in concert at the St Bethlehem United Methodist Church located at 2201 Old Russellville Pike, Clarksville TN. The show time is 7:00pm – 9:00pm.
Beloved friend of St. Bethlehem U.M.C., Singer – Songwriter – Storyteller Linnea Good will bring her talents once again to Clarksville.
We promise you'll have an amazing evening!
There is no charge for concert tickets. A love offering will be collected.
For more information on Linnea Good: www.linneagood.com/main/01lg/index.htm
Fort Campbell, KY – Approximately 140 members of the 551th Military Police Company, 716th Military Police Battalion will be welcomed home June 12th at 2:20am. The 551th is ending a 12-month deployment in support of Operation Iraqi Freedom.
The unit is part of the 101st Sustainment Brigade, 101st Airborne Division (Air Assault).


Yonkers, NY — Months of modest improvements have been swept away, the latest numbers show consumers have taken a step back facing increases in financial difficulties and a soured employment picture, according to Consumer Reports Index June report.
The increase in American's financial difficulties is most apparent in June's Consumer Reports Trouble Tracker Index that measures financial difficulties faced by consumers in the past 30 days. The June Trouble Tracker worsened, rising to 63.5 from 53.0 in May. The most troubling increase is in missed mortgage payments, which reached 3.9%, its highest level since tracking began in April 2009, and is up significantly from May (2.5%). «Read the rest of this article»


Floosmoor, IL — Chelsea Harris, Austin Peay State University's rising senior golf standout, has moved into the match-play semifinals in the Illinois Women's Golf Association State Amateur Championship Tournament, being played at Flossmoor Country Club. «Read the rest of this article»

Elmwood Park, NJ — They may not grace the pages of a home decorating magazine, but "invisible" home improvement projects that save energy and money in a down economy – such as adding zoning to a home's HVAC (heating, ventilation and air conditioning) system – are gaining momentum, say industry sources.
HVAC zoning systems allow homeowners to direct the heated or cooled air only to rooms that need it, rather than the whole house. The U.S. Department of Energy estimates zoning, when used in conjunction with a programmable thermostat, can save up to 30% on home energy bills – potentially substantial savings, since a home's HVAC system makes up half of its energy usage, according to the U.S. EPA. «Read the rest of this article»
Fort Campbell, KY- Fort Campbell's Language Training Detachment will host a graduation ceremony for its first 73 students Friday, June 11th at 11:00 am.
The students, members of the 101st Airborne Division (Air Assault) attended Pashto or Dari training since early February.
«Read the rest of this article»
Nashville, TN — The Tennessee Valley Authority is teaming with regional power distributors in an initiative announced Tuesday to help homeowners and businesses recover from recent floods and other natural disasters across parts of the TVA service area.
"TVA's Energy Efficiency Disaster Assistance Initiative will give residents and businesses in federal disaster areas easier access to energy efficiency incentives through two TVA programs as they rebuild," Ken Breeden, TVA executive vice president of Customer Relations, said. "We know that homeowners and businesses in our service area need assistance now more than ever, and TVA and local power distributors want to do our part to help them." «Read the rest of this article»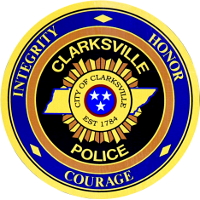 On June 8th, 2010, 9:11pm, a 2001 Jeep SUV, driven by Amber Sanders, 22, of Clarksville was making a left turn out of Regency Square Apartments to go east (1751 Ashland City) on Ashland City Rd (41-A Bypass) pulled in front of a 2007 Harley Davidson, driven by Larry Brant, 54, of Cumberland City which was traveling west on Ashland City Rd.  The motorcyclist collided with the Jeep.  Larry Brant died at the scene.
Amber Sanders was transported by EMS to Gateway where she was treated for non-life threatening injuries.
The investigation is ongoing and the lead investigator is Officer Bill VanBeber, (931) 648-0656, ext. 7148.


Austin Peay State University's athletics department received its full Academic Progress Rate (APR) report from the National Collegiate Athletics Association, Wednesday. Nine of the department's 15 athletic programs posted best-ever marks in multi-year APR.
Each academic year, each athletics team calculates its APR for the year, based on the eligibility, retention and graduation of each scholarship student-athlete. The APR was developed by the NCAA as a more real-time assessment of teams' academic performances than the six-year graduation-rate calculation provides, the APR awards two points each term to student-athletes who meet academic-eligibility standards (one point) and who remain with the institution (one point). A team's APR is the total points earned by the team at a given time divided by the total points possible. «Read the rest of this article»
Business After Hours will be held on Thursday, June 17th from 5:00pm to 7:00 pm. The event will be hosted by Altra Credit Union at 1600 Madison Street. There is no cost to attend this event.
Please call the Chamber of Commerce at (931) 647-2331 for more information or to register for these events.