Fort Campbell, KY- Fort Campbell's Language Training Detachment will host a graduation ceremony for its first 73 students Friday, June 11th at 11:00 am.
The students, members of the 101st Airborne Division (Air Assault) attended Pashto or Dari training since early February.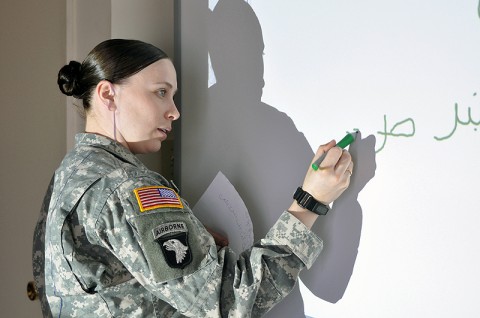 The course was designed to raise the level of language proficiency from no experience to a basic level of conversational speaking and listening, as well as a background in Afghan culture. Fort Campbell partnered with the Defense Language Institute in this effort.
The language training initiative was in direct response to Commander of Allied Forces in Afghanistan Gen. Stanley McChrystal's need for more maneuver troops with a language capability under the Campaign Continuity concept.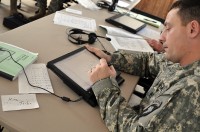 The Campaign Continuity design is changing the approach the Army has traditionally taken toward learning a language. What was once focused solely on linguists has now become part of the job for the average Soldier. The language training is expected to enhance the Army's ability to partner with Afghan National Security Forces and local Afghan communities.