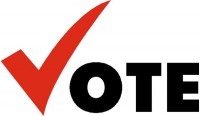 When Norman Lewis announced he was running for Sheriff again, most folks felt like challenger Tyler Barrett didn't stand a chance. That all changed this week with an unfortunate lack of better judgment by Sheriff Lewis.
While speaking at one of what seems to be and endless number of political forums at the South Guthrie Community center, Lewis announced that he'd heard enough from Barrett and announced "the gloves are coming off", then proceeded to slam Barrett and his dead father.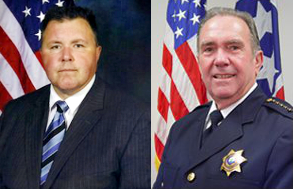 According to the Leaf Chronicle, Lewis said both Barrett and his late father (paraphrasing) were racist murderers, and if that's who we wanted as Sheriff, then elect him. Well, alrighty then.
My reaction was probably the same as yours "what was Lewis thinking?". He didn't need to go there. Lewis just needed to take the heat from his challenger, put up with having to defend his record and management style, then sit back on election night and wait to be declared the winner.
Sheriff Lewis told me that the Leaf Chronicle was not at the forum and the story was not accurate.
Richard Stevens, executive editor of the Leaf Chronicle Newspaper told me that Lewis has never complained about the story nor questioned it's accuracy.
Barrett's father Mike was a police officer who's career ended on a tough note, having to defend himself for killing a man in the line of duty. There were questions and a trial, and Barrett settled the case, but his career was over. He died of a heart attack fifteen years ago.
Just like the recent Piper/Harris controversy, this is yet another political hot potato typical of Clarksville. Now instead of simply electing a Sheriff based on the issues, some voters may decide if they're upset at Lewis for his lack of judgment and short temper, and feel sorry for Barrett.
I've had people email me and call my talk show saying they are not voting for Lewis because of this incident. I've also had people tell me it won't change their vote, that Barrett is not ready to be sheriff.
Sheriff Lewis just wants this to "go away" and told me he won't discuss it again. I think we have a fine sheriff's department and don't care how they do what they do as long as they just "do it".
I admire Tyler Barrett for wanting to be sheriff. I think he's a fine person, and I appreciate him being a Clarksville police detective. I knew his father and I had a lot of respect for him. It's not easy what they do, but I'm glad there's people like Mike and Tyler Barrett and Sheriff Norman Lewis out there protecting me and my family.
The facts don't matter, I'm just disappointed that once again this has gotten personal. Typical Clarksville.