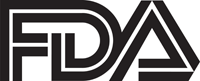 Silver Spring, MD — The FDA is warning the public that certain Advair Diskus inhalers stolen from a distribution warehouse in 2009 have been found in some pharmacies. The safety and effectiveness of the stolen inhalers cannot be assured and they should not be used.
Advair Diskus (fluticasone propionate and salmeterol inhalation powder) is an inhaler used to treat patients with asthma and chronic obstructive pulmonary disease.
The products were reported stolen in August 2009 from a GlaxoSmithKline warehouse near Richmond, VA. The inhalers found recently were the first from the stolen lots to be found in commerce. However, more stolen product may still be on the market and the FDA continues to aggressively investigate the matter.
Stolen medicine may be harmful because it may have been stored at the wrong temperature or humidity or other improper conditions, may degrade or lose potency, become contaminated, or may have been tampered with or handled improperly while outside of the legitimate supply chain.
The lot numbers, doses, and quantities of the stolen Advair Diskus inhalers are:
Lot 9ZP2255 – NDC 0173-0696-00, Advair Diskus 250/50, 60 Dose, Exp: Sep 2010 (14,400 inhalers)
Lot 9ZP3325 – NDC 0173-0697-00, Advair Diskus 500/50, 60 Dose, Exp: Sep 2010 (11,200 inhalers)
Patients who have products with these lot numbers should immediately stop using them, contact GlaxoSmithKline's Customer Response Center at 888-825-5249, and follow-up with their physician or pharmacist to obtain a proper replacement.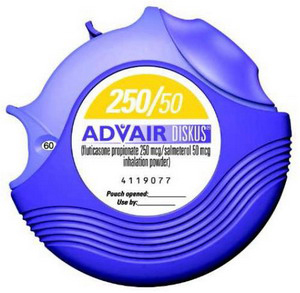 Pharmacists and wholesalers who find Advair Diskus inhalers bearing these lot numbers should remove them from shelves and contact the FDA's Office of Criminal Investigations (OCI) at 800-551-3989. The agency also is asking for the public's help in reporting any information regarding these inhalers, including suspicious or unsolicited offers for the Advair Diskus lots in question, to OCI or by visiting the OCI website at www.fda.gov/oci.
The FDA invites pharmacists and wholesalers to visit the FDA's Cargo Theft Web page at http://www.fda.gov/ICECI/CriminalInvestigations/ucm182888.htm to check their inventory for other stolen products. The FDA is committed to protecting American consumers from the threat of stolen, counterfeit, and diverted FDA-regulated products such as prescription or over-the-counter medicines, medical devices, or infant formula.