Topic: Patients
Some irregular heart beat conditions may require activity restrictions but for most patients physical activity is unlimited.
Dallas, TX – A new scientific statement from the American Heart Association reminds physicians and people with congenital heart disease that regular physical activity is still important and should be promoted.
Congenital heart disease (heart structural problems existing since birth) is estimated to affect more than 859,000 children and 850,000 adults in the United States.
«Read the rest of this article»
Atlanta, GA – Centers for Disease Control and Prevention's laboratory-confirmed results found on this page are from three New England Compounding Center (NECC) preservative-free methylprednisolone acetate (MPA) lots recalled on September 26th, 2012.
CDC's Fungus Reference Laboratory has the capacity and technology to examine fungal isolates under the microscope and to confirm their identification using DNA sequencing methods.
«Read the rest of this article»
More study is needed to know whether improved survival in other patients is due to lengthier resuscitation efforts per se, or other factors.
Dallas, TX – More patients are revived and survive cardiac arrest when treated in hospitals that generally perform resuscitation efforts for a longer amount of time, according to a new study published in Lancet.
Researchers studied records of 64,339 patients suffering an in-hospital cardiac arrest at 435 hospitals taking part in the American Heart Association's Get With The Guidelines®-Resuscitation program. As with earlier studies, the investigators found that most patients who were successfully resuscitated responded early on during the arrest, but they also noted that some survivors appear to require efforts that take more time. «Read the rest of this article»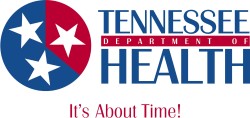 Nashville, TN – The Tennessee Department of Health's semi-annual report on healthcare associated infections released this week has good news for Tennessee hospitals and their patients.
Surgical site and bloodstream infection rates are below the national baseline, providing evidence of progress made by hospitals to keep patients healthy. «Read the rest of this article»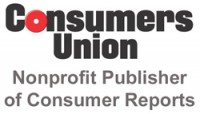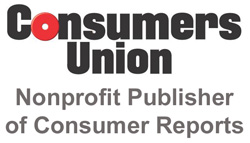 Washington, D.C. – Consumers Union, the policy and advocacy arm of Consumer Reports, urged House and Senate leaders today to adopt a number of provisions from the Senate's FDA User Fee Act that would better protect patients from potentially dangerous medical devices than the version passed by the House.
The House and Senate are expected to vote on a final version of the legislation before the July 4th congressional recess. «Read the rest of this article»
Dallas, TX – North Carolina's coordinated, regional systems for rapid care improved survival rates of patients suffering from the most severe heart attack , according to research in the American Heart Association's journal, Circulation.
Fewer ST -segment elevation myocardial infarction (STEMI)  patients died when paramedics diagnosed them en route to hospitals and hospitals followed well-defined guidelines to quickly treat or transfer patients to facilities that performed artery-opening procedures , if needed. «Read the rest of this article»
Consumers Union Ad Focuses on Need to Close Loophole as Senate Prepares to Vote on FDA User Fee Act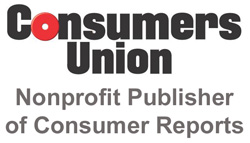 Washington, D.C. – Consumers Union, the policy and advocacy arm of Consumer Reports, is calling attention to a dangerous medical device loophole that puts patients at risk in a full-page print ad in Politico.
The ad is running as the Senate prepares to vote on a bill this week to reauthorize the statute governing medical device oversight.
The ad notes that the FDA does not have the power under current law to require device makers to prove they have fixed design flaws when they want to sell a new device based on one that has been recalled by manufacturers for safety problems. «Read the rest of this article»
Five Examples Culled From the Choosing Wisely Campaign  

Yonkers, NY – When should patients say "Whoa!" to their doctors?  Consumer Reports has some answers in a new follow-up report to the Choosing Wisely campaign launched in April by the ABIM Foundation.
The coalition of nine physician groups compiled lists of "Five Things Physicians and Patients Should Question" to represent each doctor group.  It's been estimated that up to 30 percent of health care in the U.S. is unnecessary. «Read the rest of this article»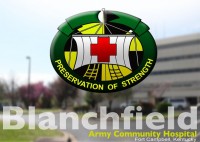 Fort Campbell, KY – Blanchfield Army Community Hospital's (BACH's) Town Center Pharmacy, located in Building 98A off Michigan Avenue at Fort Campbell, will slightly adjust the way patients are received at the concierge desk to reduce time standing in line. The concierge desk pharmacy technician aids in the overall process of prescription service. Patients can expect to see this new kiosk ticket process in mid-August.
The pharmacy technician at the concierge desk check ID cards, obtains up-to-date insurance, checks paper prescriptions to ensure medications are available and accurate, screens prescription refills for possible interactions and receives drop-off prescriptions. The insurance screening process has returned over $750,000 to BACH this year. This service has steadily improved overall wait time and customer service for patients receiving medications. «Read the rest of this article»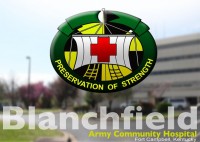 Fort Campbell, KY – Each month, approximately 3,000 patients miss their scheduled appointment at Blanchfield Army Community Hospital (BACH) without calling to cancel. In other words, 3,000 other patients could have filled those appointment slots and received needed medical care.
In an effort to improve appointment availability for all beneficiaries, BACH leadership implemented a Missed Appointment Policy. Patients unable to keep an appointment must call the Appointment Line at 931-431-4677 or 270-798-4677 to cancel at least two hours prior to their scheduled appointment time. BACH recently improved the cancellation system so patients may now use the same phone number 24 hours a day to cancel appointments. «Read the rest of this article»