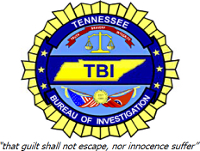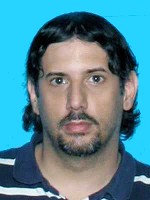 Nashville, TN – The Tennessee Bureau of Investigation has added a known sex offender who is in violation of the state's sex offender registry and was caught with his original victim in his home during a home check by law enforcement.
Christopher Wayne Federico, 33, last known address 2405 Pafford, Nashville, TN is wanted by the Nashville Metro Police Department for assault, resisting arrest, evading arrest, violating his probation and violation of the sex offender registry. In 2005, Federico was convicted of attempted aggravated sexual battery of an 8-year-old girl. He was sentenced to eight years in prison followed by community supervision for life.
On July 26th, 2010, the Board of Probation and Parole conducted a home check and located the original victim, now 14 years old, and a 6-year-old female hiding in a crawl space in a back bedroom after he denied they were in his home. Federico then fled on foot, assaulted a police officer and has since evaded arrest. Federico's criminal history includes sex offenses, driving on a suspended license and writing worthless checks.
Federico is described as a 5'11" white male weighing approximately 185 lbs. He has black hair and brown eyes and may have fled the state. Anyone with information on the whereabouts of Christopher Wayne Federico is urged to call the TBI at 1-800-TBI-FIND. There is a $1,000 reward for information leading to his arrest.