Tennessee Titans (0-0) at Seattle Seahawks (0-0)
Saturday, August 14th, 2010 • 9:00pm CST • Qwest Field • Seattle, WA • TV: WKRN/NFLN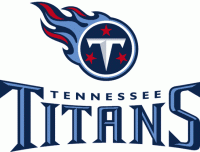 Nashville, TN — The Tennessee Titans (0-0) open their preseason season schedule this week, traveling to Seattle to face the Seahawks (0-0). Kickoff at Qwest Field (capacity 67,000) is scheduled for 9:00pm CDT on Saturday, August 14th.
The game will be televised regionally on the Titans Preseason TV Network, including flagship WKRN-Channel 2 in Nashville. Cory Curtis will handle play-by-play duties, while former Titans running back Eddie George will provide color commentary. Dawn Davenport will report from the sidelines.
Additionally, fans across the country will have the opportunity to watch the Titans and Seahawks live on NFL Network. The WKRN and Seattle KING-5 broadcasts will each be shown for a half.
The Titans Radio Network, including Nashville flagship 104.5 The Zone, will broadcast the game across the Mid-South with the "Voice of the Titans" Mike Keith, color commentator Frank Wycheck, sideline reporter Cody Allison and gameday host Larry Stone.
The Matchup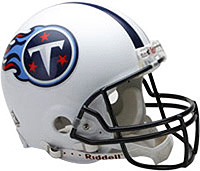 The Titans begin the 2010 preseason in the same place where they ended the 2009 regular season. On Jan. 3, they defeated the Seahawks at Qwest Field by a final score of 17-13. Titans running back Chris Johnson secured the biggest headlines of the day, becoming the sixth player in NFL history to reach 2,000 rushing yards in a season (2,006) and also setting a new single-season record for total yards from scrimmage (2,509).
Eight days later, the Seahawks hired Pete Carroll as their new head coach. Carroll previously enjoyed a nine-year run (2001-09) as the head coach at the University of Southern California, where he led the Trojans to two national championships. He has 16 years of NFL experience, including stints as the head coach of the New York Jets and New England Patriots. Additionally, John Schneider was hired as Seattle's new general manager early in the offseason.
Seattle went 5-11 in 2009 as key injuries accumulated, but Carroll's arrival and an influx of young talent has produced optimism. In addition to bringing back players like quarterback Matt Hasselbeck, wide receiver T.J. Houshmandzadeh and  linebackers Lofa Tatupu and Aaron Curry, the Seahawks added running back Leon Washington from the New York Jets and quarterback Charlie Whitehurst from the San Diego Chargers. Their nine-member draft class included Oklahoma State offensive tackle Russell Okung, Texas defensive back Earl Thomas and Notre Dame wide receiver/Hendersonville (TN) native Golden Tate.
Titans coach Jeff Fisher, who has the longest current tenure of any NFL head coach, is entering his 16th preseason at the helm. His team has high hopes in 2010 after a strong finish a year ago. The Titans lost their first six games of the 2009 regular season but rebounded to win eight of their final 10 matchups. Led by Johnson and quarterback Vince Young, they finished 12th in the league in total offense and second in rushing offense. Defensively, the Titans were ranked 31st during their 0-6 start, but they improved to 15th over their final 10 games.
Sections
Sports
Topics
Aaron Curry, Charlie Whitehurst, Chris Johnson, Cody Allison, Cory Curtis, Dawn Davenport, Earl Thomas, Eddie George, Frank Wycheck, Jeff Fisher, John Schneider, Leon Washington, Lofa Tatupu, Matt hasselbeck, Mike Keith, Pete Carroll, Preseason, Qwest Field, Seattle Seahawks, T.J. Houshmandzadeh, Tennessee Titans, Vince Young