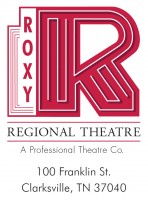 Throw your head back and shout to an irresistible blend of hip-swiveling hits, eye-popping fashions from the original Broadway production and psychedelic dances from the sixties, when the Roxy Regional Theatre presents SHOUT! The Mod Musical, opening Friday, September 17th, at 8:00pm.
 
Using letters to an advice columnist, true confessions, quizzes and advertisements as a frame for such chart-topping hits as "To Sir With Love," "Downtown," "You Don't Have to Say You Love Me," "Son of A Preacher Man," "These Boots Are Made For Walkin'," "Goldfinger" and many more, SHOUT! follows five groovy gals as they come of age during those liberating days that made England swing!
This smashing revue features Joanna Carpenter as the Blue Girl, Lia Sumerano as the Yellow Girl, Laura Lynne Tapper as the Orange Girl, Kendall Anne Thompson as the Green Girl and Rylee Card as the Red Girl.
 
SHOUT! runs September 17th through October 2nd, playing Wednesdays and Thursdays at 7:00pm and Fridays and Saturdays at 8:00pm, with a 2:00pm matinee on Saturday, September 25th. 
The performance on Saturday, September 18th, is part of the Roxy's 28th Anniversary Gala and includes dinner by The Bound'ry, silent and live art auctions and the show for a $100.00 ticket. 
Tickets are $20.00 (adults) and $15.00 (ages 13 and under) and may be purchased online at www.roxyregionaltheatre.org, by phone at 931-645-7699, or at the theatre during regular box office hours (9:00am-2:00pm, weekdays).
 
Roxy Regional Theatre
100 Franklin Street
Clarksville TN 37040
www.roxyregionaltheatre.org
(931) 645-7699