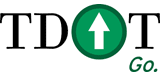 Nashville, TN – Two separate road projects will require lane closures in Davidson County this weekend. One of the projects will repair deteriorated concrete on a section of Ellington Parkway. The other project involves repairs to the I-24 West ramp at the I-65/I-24 junction just north of Trinity Lane.
The closures are as follows:
I-24 West Ramp Repair
Friday November 12th, 8:00pm through Monday November 15th, 6:00am. – There will be one lane closed on the I-65 North ramp to I-24 West in order to perform ramp repairs. One ramp lane will remain open.
Ellington Parkway Near Spring Street
Saturday November 13th, 4:00am through Monday November 15th, 5:00am. – There will be one lane closed in each direction of Ellington Parkway near Spring Street in order to perform concrete repairs. Traffic on the exit ramps will be shifted.
TDOT is encouraging motorists to consider alternate routes during the lane closure periods. Overhead and portable message boards will be used to alert motorists of the lane closures. Law enforcement officers will also be present to provide traffic control in the work zones. TDOT also asks drivers to use caution, reduce their speed and be alert to changing traffic conditions in work zones across the state.
For more information on TDOT construction project activity visit the TDOT SmartWay web site at www.tn.gov/tdot/tdotsmartway/.  Travelers can also dial 511 from any land-line or cellular phone for travel information or can follow us on Twitter at www.twitter.com/TN511 for statewide travel information or www.twitter.com/Nashville511 for traffic information in the Nashville area.  Motorists are reminded to use all motorist information tools responsibly.  Drivers should refrain from texting, tweeting or using a mobile phone while operating a vehicle.  TDOT advises drivers to "Know before you go!" by checking traffic conditions before leaving for your destination.