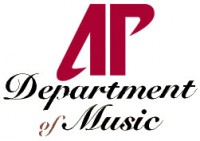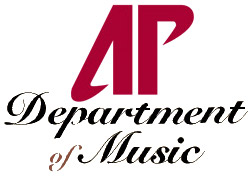 Clarksville, TN – One of the great traditions in all of music is the Vienna Philharmonic's New Year's Day Concert. For more than 100 years, the renowned orchestra has performed uplifting holiday pieces on that day by Johann Strauss and his family, with the concert being televised in America in recent years.
But the New Year's holiday is still several weeks away. So Dr. Gregory Wolynec, associate professor of music at Austin Peay State University, is bringing the festivities to town a little earlier with the APSU Symphony Orchestra's second annual "Vienna in Clarksville: A Holiday Celebration" concert.
The performance begins at 4:00pm on Sunday, December 5th, in the campus' Music/Mass Communication Building, and the concert is free and open to the public. 
"The program is based on concerts that have been done by the Vienna Philharmonic for the better part of the last century," Wolynec said. "It involves overtures, waltzes, polkas and other novelty pieces by the Strauss family, most notably Johann Strauss Jr., who was also known as the 'Waltz King.' It's a different take on the holidays."
Last year's concert proved to be a great success in the community, with a large audience clapping and participating in much of the music performed.
"It's a great way to celebrate the holidays," Wolynec said.
For more information on the concert, contact the APSU Department of Music at 931-221-7818.