APSU Men's Football

Clarksville, TN – Filling areas of need, Austin Peay State University football team announced the signing of 16 student-athletes to National Letters of Intent, Wednesday, to attend the University next fall.
Wednesday was the first day that potential recruits could sign national letters of intent.
"We recruited needs as we always do," APSU coach Rick Christophel said. "We pinpointed some areas, in particular, and we felt like we did well recruiting those areas. We still would like to find a linebacker and another offensive lineman—we signed one (Julian Virgo, of Pope John Paul II in Hendersonville), but we really feel good about this recruiting class so far.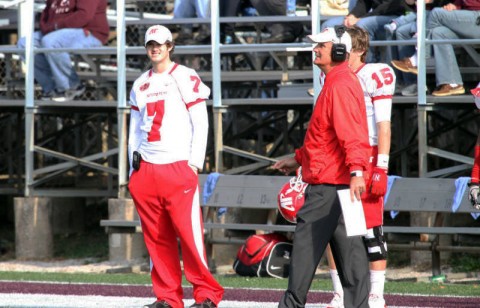 "All of them are good kids with character and integrity. They are coming here with the thought of graduating and getting a championship ring. But the most important thing is…they want to be here. They are kids who want to be at Austin Peay."
Defensive linemen, defensive backs and wide receivers were of particular focus as was the quarterback position. In fact, the Governors ended the 2010 season with former quarterback-turned-wide receiver T.C. Jennings playing quarterback at Eastern Kentucky after both starter Jake Ryan and backup Trent Caffee were injured in earlier games.
As a result, the Governors signed a pair of high school quarterback prospects—Landon Curtis, of Calhoun, GA, and Jacob Sexton, of Huntsville, TN. The 6-1 Curtis, who passed for more than 2,500 yards as a senior, became the fifth-straight Calhoun High School quarterback to earn Class AA All-State.
The 6-2 Sexton, meanwhile, passed for 4,687 yards and 43 TDs during his prep career  and earned All-State as a senior.
"We are very excited about the two we signed," Christophel said. "Landon is a very good football player and a very good baseball player—that was what we were worried about. He put up some outstanding numbers this year.
"And then Jacob Sexton is a heck of a player who is very mobile—they both are very mobile. He also is a heck of a baseball player but also is averaging 20 a game playing basketball. They both are very good athletes at the quarterback position."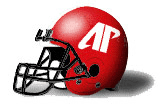 One of the defensive linemen signed, DeAndre Carroll, played for former Governors defensive lineman Earl Lester (1989-92) at Memphis Kingsbury High School. He had 14 sacks as a senior and played in the AutoZone Liberty Bowl All-Star Classic.
The Governors were so impressed with the work on and off the field of freshman American Samoan product Iosua Siliva, they tapped into the island's most famous football family, the Tuiasosopo clan, to sign defensive tackle Isaiah Tuiasosopo.  That family has produced three former NFL players (Manu, Marques and Zach) and one major league baseball outfielder (Matt) while another member, Mike, is defensive line coach at Colorado.
"When you look at Isaiah he reminds you of Iosua, except he weighs 280 pounds," Christophel said.
"We signed three corners (Montez Carlton, Buddy Mitchell, Johnathan Shuler), with the idea of one or two of them moving inside (to safety)," Christophel said.  "We also think we got a steal out of Hardin County in Steven Rich. The kid is 6-3, 215-pound athlete that we probably will play at weak safety—he is going to be really good football player."
The Governors also stayed close to home in signing a pair of Northeast High School products, 6-1, 250-pound fullback Reco Williams, who rushed for 935 yards as a senior, and 6-2, 185-pound wide receiver Jamaar Embry.
"Reco is a great athlete at 250 pounds who has real soft hands coming out of the backfield," Christophel said, "and Jamaar Embry, I think it is just all ahead for him. We were fortunate to get him as a wide receiver."
Embry and Austin-East High School product Tremond Robinson, who averaged more than 20 yards per catch in his final two seasons, offer size and speed to the wide receiver corps.
The Governors also signed a pair of tight ends, including Ben Campbell from Science Hill High School in Johnson City, who also doubles as a punter. The Govs will be seeking to replace Ryan Key, who was starting punter for the past four seasons.
Christophel anticipates additional signings in the next few weeks.
2011 Governors Signing Class
Leonard Amarh
Defensive End/Offensive Lineman
6-4, 260
McGavock HS
Ghana, West Africa
Played every offensive snap at right tackle…also played all short-yardage defensive snaps on defense for team that finished 8-3 and earned a state playoff berth.
Ben Campbell
Punter/TE
6-5, 215
Science Hill HS
Kingsport, TN
Averaged 40 yards per punt, longest punt 69 yards… Named first-team all-Big Eight Conference
Montez Carlton
Defensive Back
5-8, 160
Hoover HS
Hoover, AL
2010 Alabama Sports Writers Association 1st-Team Honorable Mention… 2010 Hoover All-Metro Team… In 2010, had 35 tackles and 6 interceptions, 4 in the state playoffs.
DeAndre Carroll
Defensive Lineman
6-0, 250
Kingsbury HS
Memphis, TN
As a senior recorded 67 tackles with 14 sacks… named as 2010 Coaches All-Region Defensive Lineman…chosen to the Memphis "Commercial Appeal" Best of the Preps All-Metro Team, and was selected to participate in the AutoZone Liberty Bowl All-Star Classic.
Landon Curtis
Quarterback
6-1, 200
Calhoun HS
Calhoun, GA
As senior, completed 173 of 266 yards (65 percent) for 2,560 yards, 32 TDs for 14-1 team, including 315-yard, four TD performance… …named Associated Press Class AA Offensive Player of the Year…was selected first-team All-State by both the Associated Press and Atlanta Journal-Constitution…also was winning pitcher in Class AA baseball state title game…
Jamaar Embry
Receiver/Defensive Back
6-2 185
Northeast HS
Clarksville, TN
Defensively had 27 solo tackles, 29 assists, 7 pass deflections, 6 interceptions, and 2 defensive touchdowns as a senior… Offensively, had 27 catches for 566 yards and seven touchdowns… two-time All-Region and All-Area player…started for West team in Tennessee All-Star game…also played in the Class AAA basketball state tournament
John Houston Jr.
Defensive Lineman
6-2, 250
East Literature HS
Nashville, TN
In his senior year recorded 70 tackles, 15 tackles for loss, 3 sacks, and forced 3 fumbles.
Buddy Mitchell
Receiver/Defensive Back
5-9, 185
Oakland HS
Murfreesboro, TN
Two-time selection for all-region and all-county teams…in 2010 was named to All-Mid State and All-State teams…Played in the East-West All-Star game… Defensively had 45 tackles, and 8 pass breakups… On offense rushed for 125 yards, had 370 receiving yards and 7 touchdowns…averaged more than 20 yards per punt and kick return
Xavier Norman
Tight End/Defensive End
6-4, 220
Oakland HS
Murfreesboro, TN
Team captain for the Oakland Patriots in 2010… named to 2010 all-county team… recorded 10 catches for 120 yards with 2 touchdowns
Steven Rich
Linebacker/Fullback/Tight End
6-3 215
Hardin County High School
Savannah, TN
From linebacker spot finished with 104 solo tackles, 60 assists, 13 tackles for loss, 4 sacks, 4 blocked kicks, and 1 interception for a touchdown his senior season… offensively, had 175 rushing yards, 372 receiving yards and 9 touchdowns
Tremond Robinson
Receiver
6-1, 170
Austin-East HS
Knoxville, TN
Three-year year starter compiled 32 catches for 700 yards and 8 touchdowns his junior year, being named All-State, all-region and All-Knoxville Intercollegiate League…chosen preseason All-State and all-region as senior, finishing with 15 catches for 350 yards…chosen for Border Bowl All-Star game.
Jacob Sexton
Quarterback
6-2, 190
Scott HS
Huntsville, TN
For career, passed for 4,687 yards and 43 touchdowns completing 63 percent (376 of 597) of throws in high school…also rushed for 1020 yards and 16 touchdowns…was named to All-State, all-region, All-Tri-County and second-team All-Prep Extra as quarterback… selected to play in East-West All-Star Game…also was first-team all-district in basketball and baseball for three years.
Johnathan Shuler
Defensive Back/Receiver
6-1 178
Stratford HS
Nashville, TN
Named to all-region and Nashville All-Metro teams, despite missing five games because of injury in 2010…finished with 25 tackles, 3 pass breakups, 24 receptions for 377 yards, 15 rushes for 180 yards, and 5 touchdowns
Isaiah Tuiasosopo
Defensive Line
6-4, 280
Tafuna HS
Pago Pago, American Samoa
Second straight year Govs have tapped America Samoa for defensive lineman…member of legendary Tuiasosopo family that also has produced three former NFL players (Manu, Marques and Zach) and one major league baseball outfielder (Matt)…two-year starter, playing guard as junior…started at defensive tackle as senior, helping lead team to Island Championship…selected to Samoa Bowl All-State team as offensive lineman that defeated Australia All-Star team…selected to play defensive line for Aiga Foundation All-Polynesian All-America game held in Los Angeles in January.
Julian Virgo
Offensive Lineman/Defensive Lineman
6-4, 300
Pope John Paul II HS
Hendersonville, TN
Four-year varsity letterman… started three seasons as offensive tackle, earning all-county his junior and senior seasons…holds school bench-press record at 370 lbs… Also played two years varsity basketball and three years track and field
Reco Williams
Linebacker/Fullback
6-1, 250
Northeast HS
Clarksville, TN
As running back, rushed 132 times for 935 yards, averaging 7.08 yards per carry, while scoring 8 touchdowns his senior year… Defensively, recorded 74 solo tackles and 85 assists his senior year… Named Leaf Chronicle Area Player of the Year and selected All-State senior season… A three-time selection to all-region (Region 5-AAA Most Valuable linebacker senior year) and All-Area teams…selected as a captain for Tennessee West All-Star Team.