Written by By U.S. Army Staff Sgt. Ben K. Navratil
Task Force Duke Public Affairs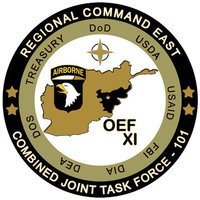 Khowst Province, Afghanistan – The U.S. Army's 101st Airborne Division rock band, "Nuts!", performed at Forward Operating Base Salerno February 20th.
The four-piece outfit consists of U.S. Army Staff Sgt. Iaian Thompson of Spotsylvania, VA, on vocals and lead guitar; U.S. Army Cpl. Spencer Emch of Essex, CT, on drums; his wife U.S. Army Spc. Megan Emch of Brownwood, Texas, on vocals; and U.S. Army Spc. "Disco" Tommy Kindle of Batson, Texas, on bass guitar. All are also members of the division's military band.
«Read the rest of this article»
APSU Men's Baseball 
 


Brentwood, TN – Austin Peay State University freshman second baseman Jordan Hankins and junior pitcher Zach Toney were named the Ohio Valley Conference's player and pitcher of the week, respectively, the league office announced, Monday. «Read the rest of this article»

Clarksville, TN – Effective April 1st, CDE Lightband will change the way it bills consumers for electricity. The Tennessee Valley Authority (TVA) is driving this change as it continues its effort to reduce peak power usage in the Tennessee Valley.    
 
TVA is the wholesale power provider that generates power and sells it to local power companies like CDE Lightband.  TVA's costs to provide power vary significantly, based on when customers are using electricity – both the times of year and times of day. The new rates will better reflect those cost differences. In the summer months, the demand for power is higher in the afternoon when the temperatures rise because consumers are running air conditioning at full power to keep cool. In the winter, the demand for power is higher in the morning because consumers begin turning on lights and heating systems and businesses start up their operations. «Read the rest of this article»
Clarksville, TN – As the Feb. 28 deadline for city taxes draws near, most residents don't realize the city Finance Department has a program that can help ease their tax burden next year.
Unfortunately, help isn't available for current due taxes, but partial tax payments can be made throughout the year to the Finance Department, somewhat like an escrow account on a mortgage.
"Our accounting system allows us to take partial payments and track those for our citizens," said Commissioner of Finance Ben Griffin. "There are no contracts to sign and no minimum payment to be made. «Read the rest of this article»
Early Registration Discount on Selected Courses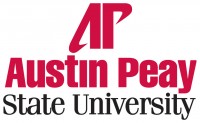 Clarksville, TN – Develop a new skill, explore a new idea, learn a new language, or seek a new career with one of the spring classes from Austin Peay State University's Center for Extended and Distance Education. Register early and receive a 10 percent discount on selected courses.
Preregistration is required for each course. «Read the rest of this article»
Apparently, lawmakers from the heartland of Tennessee are seeing something much more menacing than I see with illegal immigrants in the state.
It seems senators from Shelbyville and Murfreesboro find their districts overrun by illegal immigrants. The pair along with some other harsh-toned wags in the state legislature are focusing much of their efforts in this session on stemming the whelming tide of illegal immigrants.
I remember a commercial from one of those senators in his failed U.S. House primary campaign where he said simply, "If we don't stop them, they'll just keep on coming." I kept wondering about that all during the campaign. Was it that big of a problem and I just wasn't aware of it? Obviously, it didn't strike a cord with the voters in that Congressional district either. «Read the rest of this article»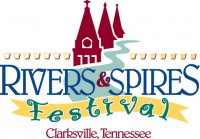 Clarksville, TN – The Rivers & Spires Festival is currently accepting applications for the Miss River Queen and Teen Pageants as well as applications for volunteers and vendors.
 
Miss River Queen and Teen:
The 2011 pageant will be held Saturday, March 26th, 2011 in Clement Auditorium on the campus of Austin Peay State University. The Rivers & Spires Festival hosts this yearly beauty pageant for women 15 to 27 years-old. The Miss River Queen and River Teen Pageant is a preliminary pageant to the Miss Tennessee USA and Miss Tennessee Teen USA pageant to be held in October 2011. The winners of the 2010 pageant were Miss River Queen Kyndal Hayes of Germantown and Miss River Teen Katie Kennedy of Clarksville. They will both be at the 2011 Pageant to hand over the crown to the next winners.
«Read the rest of this article»
Consumer Reports Money Adviser February Issue


Yonkers, NY – Whether it's fake checks, bogus products and services, or identity theft, it seems there's always someone out there trying to make suckers out of us. Scams can cost consumers hundreds, if not thousands, of dollars.
It's not easy to spot a scam, even for savvy consumers. The editors of Consumer Reports Money Adviser point out some common schemes and the precautions you can take: «Read the rest of this article»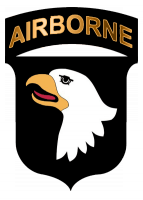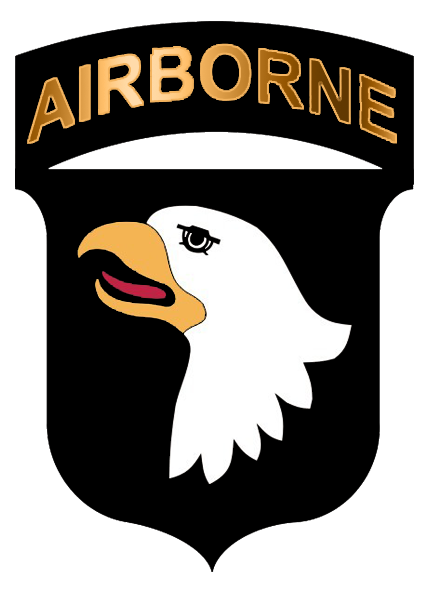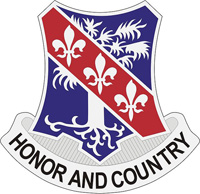 Kunar Province, Afghanistan – U.S. Army Staff Sgt. McCarthy Phillip, an infantry squad leader from Decatur, GA, assigned to Company C, 1st Battalion, 327th Infantry Regiment, Task Force Bulldog, explains how he joined the Army after living in Jamaica for most of his life from Forward Operating Base Blessing in eastern Afghanistan's Kunar Province.
Visit Sun Oasis Tanning Salon for a unique tanning experience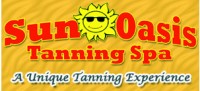 Clarksville, TN – Spring is just around the corner, and it brings with it a whole slew of clothing that shows off arms, legs, necks, and sometimes the abs, and nothing is worse than starting off the spring with your skin showing the signs of winter's pale.  That's where Sun Oasis Tanning Salon can help.  Sun Oasis Tanning Salon was founded to meet all of your tanning needs. "We see everything from high school and college students,  housewives,  to business men and women." said co-owner Cheryl Crowley, who runs the business with her brother Todd Morris.
The Sun Oasis Tanning Salon employees tanning advisors whose sole job is to ensure that no matter what your current tanning state is, that you have a safe and productive tanning session.  The salon features a wide variety of KBL AG  tanning beds, including the high tech Mon Amie bed that uses skin sensors to provide an intelligent tanning session customized for your skin. The European tanning company KBL AG, is one of the leaders in the tanning industry. Sun Oasis also offer the no UV Versaspa.
«Read the rest of this article»