Clarksville, TN – The weekly Clarksville Parks and Recreation Department Recreation Report provides Clarksvillians with a glimpse at the activities and events that are available from the Parks and Recreation Department for them to enjoy together as a family.
This weeks highlights include:
Clarksville Sports Festival
Calling all coaches!
Get Outdoors
Baseball, Softball & T-ball Youth Recreation Leagues
Private Rentals
Clarksville Sports Festival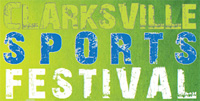 The City of Clarksville's Parks & Recreation Department has teamed up with various partners, including Austin Peay State University Recreation, Legends Bank, Montgomery County Parks, churches, areas schools and coaches, to present Clarksville Sports Festival.
This two-day celebration of sports and athletics will be from 1:00pm to 9:00pm. Friday, March 25th and Saturday, March 26th from 9:00am to 4:00pm at various locations on APSU's campus. Festival-goers can visit vendors, watch demonstrations, and even participate in classes and clinics, all at no cost.
Calling all coaches!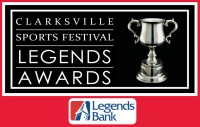 Coaches who are currently coaching or coached in 2010 are invited to attend the first-ever Clarksville Sports Festival Coach's Legends Award Banquet. The banquet, which will be held at 6:30pm, March 25th at the William O. Beach Civic Hall in Veterans Plaza, will honor both current and past coaches who are or have made a unique difference and solid contribution to sports and athletics in the Clarksville-Montgomery County area.
The keynote speaker for the evening will be Austin Peay State University Coach Dave Loos. He is well known in the community for his accomplishments, but also respected by his peers for his coaching ability. Coach Loos is the only coach in OVC history to have five "Coach of the Year" honors.
It is free to attend the banquet, but a ticket is required. Tickets can be picked up at the Parks & Recreation main office downtown. Because of space limitations, only 200 tickets are available. Last day to pick up a ticket is March 18th.
Get Outdoors

Join us at the Clarksville Greenway, located at the end of Pollard Road, from 8:00am to 9:00am Saturday, March 19th, for a guided nature hike. L. Dwayne Estes, Associate Professor of Biology at Austin Peay State University, will lead the way identifying plants and trees along the trail.
For information on other outdoor activities in the Clarksville area, visit www.outdoorclarksville.com. This new site features a monthly blog, calendar of upcoming events and links to outdoor groups.
Baseball, Softball & T-ball Youth Recreation Leagues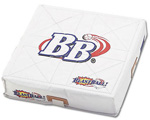 You can register your child at any of our three community centers or at the Parks and Recreation office now through April 1st for our Youth Baseball Recreation Leagues. The league is open to 5 to 12 year olds, and the participating child's birth certificate is required at registration. All games are played at Heritage Park Baseball Fields. The cost to play in any of the youth recreation leagues is $35.00 per child and includes a shirt, hat and team picture.
New this year for the 3 to 4 year olds, we are offering Blastball®. This fun alternative to traditional T-ball uses a "honking" base to entertain younger players; adding excitement to the game. It concentrates on developing a child's running, hitting, catching, fielding and throwing skills.
Private Rentals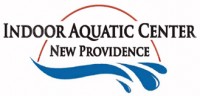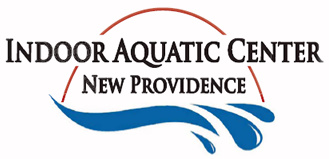 Whether you are planning graduation parties, picnics, reunions, weddings or any other occasion, keep in mind a Parks and Recreation facility for your next event. The Indoor Aquatic Center that recently opened offers private rentals Saturday and Sunday evenings from 6:00pm to 8:30pm, reserve it today!
For availability and fee information, call 931-645-7476. You can also send your reservation request online at www.cityofclarksville.com/parks&rec/res.php