APSU Men's Basketball

Clarksville, TN – Austin Peay State University men's basketball team has accepted an invitation to play in the College Basketball Invitational, presented by Zebra Pen.
Late Sunday night it was learned the Governors will be playing Boise State, Tuesday night. The Broncos, who lost in the Western Athletic Conference championship game to Utah State, enter the game at 20-12.
All first-round games will be played Tuesday and Wednesday followed by quarterfinals Monday, March 21st, and semifinals, Wednesday, March 23rd.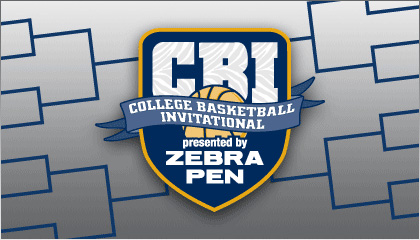 Once the semifinals are completed, the CBI becomes a best two-out-of-three tournament, with games March 28th, March 30th, and if necessary, April 1st. HD Net, which reaches 23 million homes, will televise four opening-round games, two quarterfinal games, both semifinals, and all games in the finals.
This is Austin Peay's 10th post-season appearance, including six NCAA tournaments, two National Invitational Tournament (NIT) appearances and one CollegeInsider.com Postseason Tournament, which was APSU's last appearance in 2009.
This is the fourth season for the 16-team CBI. Virginia Commonwealth was the victor a year ago, following Oregon in 2009 and Tulsa in the tourney's initial year in 2008. The championship round is a best-of-three format that will be shown on HDNet. All games are played on campus sites. The 2008 College Basketball Invitational was the first new postseason tournament since the Collegiate Commissioners Association Tournament in 1974.

The Governors enter the tournament with a 20-13 record, the 14th time APSU has captured 20 or more wins in a season and the sixth time under head coach Dave Loos. The Governors ended the Ohio Valley Conference season in third place with a 13-5 record. It was Austin Peay's ninth straight winning OVC season—the Govs have finished .500 or better in the OVC race since the 1993-94 campaign.
The Governors captured an OVC tournament quarterfinal victory against Southeast Missouri before losing in the semifinals.