Online Ticket Sales Begin Wednesday, March 16th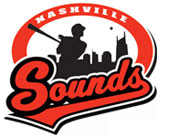 Nashville, TN – With less than a month until the start of the regular season, the Nashville Sounds are excited to announce the 2011 promotional calendar, which includes numerous fireworks extravaganzas, two bobblehead giveaways, the return of Taco Bell Throwback Thursday, six Purity Faith Nights®, and much more!
Single-game tickets for the 2011 Sounds regular season go on sale at 9:00am tomorrow (March 16th) via the team's online purchase system at www.nashvillesounds.com or over the phone at 615-690-HITS (4487). Beginning on Monday, March 21st, tickets may also be purchased in person at the Greer Stadium box office.
A total of 22 fireworks nights are at the forefront of this year's promotional schedule, (including Independence Day), with 10 falling on Firestone Friday Fireworks, 11 on Saturdays, and the team's annual Independence Day show.
Fans will have two chances to receive bobbleheads, as the Sounds honor important members of the 2011 squad starting Saturday, July 14th with Brendan Katin Bobblehead Night. The PCL All-Star and 2010 Fan Favorite will be immortalized in bobblehead form, available to the first 2,000 fans through the gates, presented by Taco Bell. Entering the 2011 season, Katin, who has spent the past three seasons in a Nashville uniform, is just 23 home runs and 46 RBIs behind Chad Hermansen for the top spot on the Sounds' all-time career leaderboard.
Two weeks later on Saturday, July 30th, the Sounds will celebrate their third-year skipper with Don Money Bobblehead Night, as the first 2,000 fans through the turnstiles at Greer Stadium will receive a bobblehead featuring the four-time MLB All-Star, sponsored by McDonald's. Money currently ranks sixth on the Sounds all-time career wins list for managers.
Additional giveaway items on the slate include: 5,000 magnet schedules presented by The U.S. Marine Corps. (opening weekend), kids batting helmets for the first 1,000 kids 12 & under sponsored by Purity Dairies (May 28th), kids T-Shirts for the first 1,000 kids 12 & under (June 25th), baseball card sets for the first 2,000 fans (July 16th), Sounds T-shirts for the first 2,000 adults (July 22nd), and Sounds hats for the first 2,000 fans (August 26th), the latter two presented by Vanderbilt Sports Medicine.
Purity Faith Nights®
The Sounds are proud to bring back the popular Purity Faith Nights® by continuing partnerships with Purity Dairies, 94FM The Fish, and Solid Gospel. This season's pregame concert schedule will expand to six dates: May 27th, June 3rd, June 26th, July 23rd, July 31st, and August 13th. Concert artists will be released in the near future.
Daily promotions also fill the 2011 calendar.
Mondays: Dollar Hot Dog Night and Money Monday
Hot dogs are just $1.00 all night long on Mondays, excluding Independence Day, and Money Monday will debut as a new promotion at Greer Stadium in 2011. Fans can register to win prizes and experiences involving Sounds Manager Don Money.
Tuesday: KRAFT Singles Tuesday Night Tickets
Fans can bring in a KRAFT Singles package wrapper/proof of purchase to the ticket window for a Buy One Get One Free ticket offer from KRAFT Singles.
Wednesday: Kids Eat Free Wednesdays
Another new weekly promotion to debut in 2011 is Kids Eat Free Wednesdays, as kids 12 & under receive one free hot dog, one small bag of chips, and one small Coca-Cola product with paid admission.
Thursday: Taco Bell Throwback Thursday
Returning to the lineup in 2011 is fan favorite Taco Bell Throwback Thursday, which features Sounds players wearing retro 1980s-style uniforms for every Thursday home game this season, including Opening Night. Fans also have the opportunity to enjoy discounted prices at concession stands, such as $2.00 beer, $2.00 soft drinks, $2.00 hot dogs, $2.00 popcorn, and $2.00 nachos.
Friday: Firestone Friday Fireworks
Every Friday home game, beginning April 29th, will include an impressive fireworks display that lights up the sky, sponsored by Firestone.
Saturday: Postgame Fireworks
Each Saturday, a spectacular postgame fireworks show will follow the action on the field.
Sunday: Purity Sundae Sunday and Ozzie's Kids Club Game
All Sunday home games will be Purity Sundae Sundays, when fans can purchase $1.00 ice cream sundaes. Also members in Ozzie's Kids Club will have loads of fun at the ballpark.
Traditional favorites will continue during the season. Pre-game Autograph Days will take place on the last Sunday home game of each month, and all kids 12 and under can take part in the Delta Dental post-game kids run each game.
Individual ticket prices for the upcoming season remain unchanged from 2010: $12.00 for reserved seats and $8.00 for general admission seats when bought at least 24 hours in advance ($14.00/$10.00 for gameday ticket purchases).
The Sounds have made family-friendly entertainment more affordable with lower group pricing for the upcoming season: $10.00 per ticket for groups ranging from 20-100, $9.00 for groups ranging from 101-499, and $8.00 for groups of 500 and above.
Box Office
The box office is located at 534 Chestnut Street and can be reached by dialing 615-690-HITS ext. 2.
Box office hours are as follows:
Monday-Friday: 9:00am – 6:00pm
Saturday and Sunday: Closed
Note: On home game dates, the box office is open from 9:00am until conclusion of game from Monday through Friday and from 10:00am until conclusion of game on Saturday and Sunday.
34th Season
The Milwaukee Brewers' Triple-A affiliate will host 72 games at Greer Stadium during their 34th season, beginning with the 7:05pm season opener on Thursday, April 7th against the New Orleans Zephyrs.
The 2011 promotional lineup will continue to grow and evolve through Opening Night and into the season, and more fun theme nights and events will be added and announced in the future. Promotions are always subject to change.
For a complete 2011 game schedule and an updated list of corresponding promotions, visit our website at www.nashvillesounds.com or stop by the Sounds' front office during the above hours.
Sections
Sports
Topics
Brendan Katin, Chad Hermansen, Don Money, Greer Stadium, Independence Day, McDonald's, Nashville Sounds, Nashville TN, New Orleans Zephyrs, Purity Sundae Sunday, Taco Bell, Taco Bell Throwback Thursday, tickets, U.S. Marine Corps, Vanderbilt Sports Medicine