Written by By U.S. Army Sgt. Christina Sinders
Task Force Currahee Public Affairs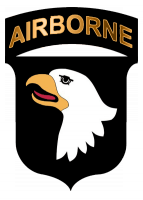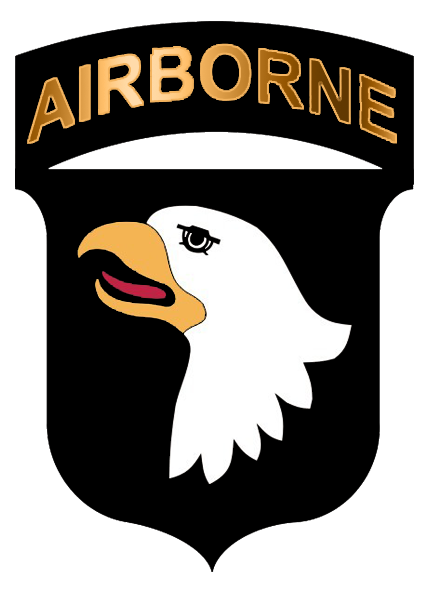 Paktika Province, Afghanistan – Task Force Currahee, 4th Brigade Combat Team, 101st Airborne Division, holds a three-day, semimonthly course designed to teach Soldiers the main aspects of resiliency.
The Toccoa Tough Resiliency Course, named after the training camp in World War II where the 506th Infantry Regiment was born, combines several briefs promoting mental, physical and spiritual health to help Soldiers be more resilient during deployments and when they return home.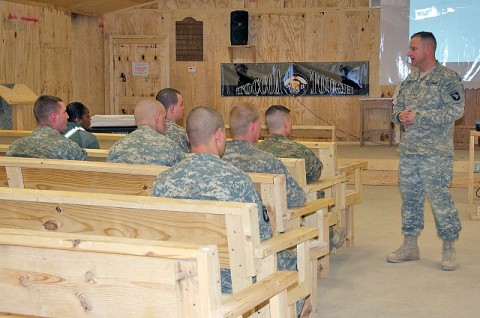 "War shouldn't define a person," said U.S. Army Chaplain (Maj.) Randall H. Robison of Grand Prairie, TX, Task Force Currahee. "It should only provide a catalyst, a means or urging, that helps shape a person."
The course features classes on physical health, nutrition, proper sleep methods, spiritual application, leadership, how to deal with stress, and a stress shoot designed to stress the Soldier physically and then have them complete a task that requires them to focus and control themselves.
Robison said deployments, combat and separation from family are just a few of the stresses Soldiers deal with as part of their jobs. Helping them realign their perspectives and habits to foster healthy minds, bodies and spirits allows them to better cope with these and other stresses, which is very important to the person as a whole.
The course is a train-the-trainer concept. Attendees can take what they learn and apply it to themselves, peers and subordinates. The servant leadership class taught on the second day of training is one example.
"There are two main types of leadership: power and servant," said U.S. Army Sgt. Randy Loushin of Grand Junction, CO, TF Currahee servant leadership course instructor, citing information from the 2008 Harvard business study on management. "Power leaders are like bosses; they give out the task, supervise, but don't necessarily participate in the task."
The Harvard business study found that 89 percent of people work harder for someone they respect and 95 percent want to be valued, respected and given an opportunity to prove themselves, said Loushin.
"Servant leadership is based on a mentorship and role-model concept," said Loushin. "A servant leader is more like a father figure; they mentor their Soldiers, train them in a side-by-side method, and show that they care for them, thus gaining their trust and respect."
The briefs build off of each other to demonstrate how to efficiently integrate all three aspects to create a more healthy and resilient Currahee Soldier.
Eight sessions of the Toccoa Tough Resiliency Course have been completed the unit deployed in August 2010 and will continue twice a month for the rest of the deployment. The course will continue after the Currahees redeploy back to Fort Campbell, KY, later this year and complete reintegration.