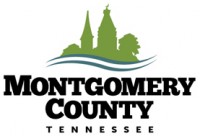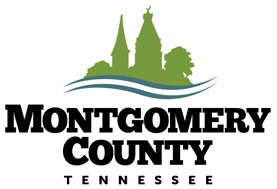 Montgomery County, TN – Montgomery County Government and the City of Clarksville would like to make citizens aware of a FEMA Recoupment Process that will affect some Montgomery County residents.
Last week, FEMA sent letters to some disaster assistance applicants who received improper federal disaster payments in seven Southeastern states.

The letters inform the recipients of the amount they are to repay and the reason why the money is being sought, in addition to information about how they can repay the debt or appeal the attempt to collect it.
A total of $37,333 has been earmarked for recoupment at this time in Montgomery County, which includes 10 disaster relief recipients. Attached is a list of reasons why the federal government is trying to recoup the money. Also attached is background about the process, which was forwarded by a FEMA regional administrator.
For questions from anyone receiving a letter, a hot line has been set up for assistance. The Recoupment hotline is 1-800-816-1122 or TTY 1-800-462-7585. Calls will be answered Monday through Friday from 9:00am to 8:00pm eastern time.
Individual Assistance Recoupment Reasons

The following lists the reasons disaster applicants will receive Notice of Debt Letters. Applicants may be ineligible for multiple reasons and will receive a detailed explanation of each reason and how to appeal the decision in their letter.
Duplication of Benefits: Additional Living Expense was covered in insurance claim
Duplication of Benefits with insurance (Repair/Replacement/Personal Property)
Duplication of Benefits: Multiple members of the household received assistance including: Expedited Assistance/Home Repair/Emergency Rent/Replacement or Personal Property
Duplication of Benefits: multiple members of household received funds for applicant's personal property losses (with linked file that includes copy of settlement)
Duplication of Benefits: applicant received benefits from another agency
Habitable Dwelling
Applicant received overpayment for home repair/rental assistance
Applicant received overpayment for lodging expense reimbursement
Home in Coastal Barrier Resources System or Otherwise Protected Area protected by Coastal Barrier Reef Act
Home in Sanctioned Community. The community does not participate in the National Flood Insurance Program (NFIP) or has been suspended from the program so the applicant was not eligible for disaster assistance.
Unable to verify identity
Invalid Medical/Dental Expenses
More than one application in a disaster
U.S. citizenship could not be verified
Applicant could not comply with previous flood insurance requirement
Non-disaster related damages
Not primary residence (student) Katrina/Rita
Occupancy not verified; not primary residence
Overpayment of Other Needs Assistance for personal property
Overpayment of Other Needs Assistance for transportation
Applicant received assistance payment while original assistance check was cashed
Ownership not verified
Assistance in multiple disasters-Repair Assistance/Temporary Housing