APSU Women's Softball

Cape Girardeau, MO – Austin Peay's softball team got a huge pitching performance from junior Ashley Bolda and led wire-to-wire Sunday afternoon, in the finale of a three-game Ohio Valley Conference series against Southeast Missouri, including holding off a last-inning rally by the Redhawks, to take a 2-1 victory.
Austin Peay (8-25, 3-10 OVC) led 2-0 heading into the bottom of the seventh inning, but Southeast Missouri took advantage of two hits and an error to score its only run of the game, while also putting the tying and winning runs in scoring position at second and third base.
«Read the rest of this article»
APSU Men's Tennis

Murray, KY – Austin Peay State University men's tennis team closed out a pivotal Ohio Valley Conference weekend with a 6-1 win at Murray State, Sunday.
It was the Govs second-straight OVC win, improving them to 5-1 in league play with one match to play until the conference tournament. Austin Peay won two doubles matches, carried the momentum into singles play and won five of six singles matches.
«Read the rest of this article»
S.T.A.T. (Student Traffic Awareness Training) Class for Teens

Clarksville, TN – The Clarksville Police Department will be holding a four (4) hour Student Traffic Awareness Training class for Clarksville Montgomery County high school students who have a learner's permit or driver's license.
This class is Free.
Classes will be held April 23rd, 2011; August 20th, 2011 and October 1st, 2011. «Read the rest of this article»
APSU Men's Baseball

Clarksville, TN – Austin Peay jumped out to a quick lead and then had to hang on to post an 8-7 victory against Eastern Illinois in Ohio Valley Conference action, Sunday, at Raymond. C. Hand Park. The Govs won the three-game OVC series, 2-1.
Austin Peay (12-13, 3-2 OVC) led 5-0 after three innings all courtesy designated hitter Tyler Childress. He drove home the Govs two first-inning runs on a two-out single to center field. Two innings later, he came to the plate after an Eastern Illinois error extended the inning and belted a three-run home run to left center, giving APSU its five-run advantage.
«Read the rest of this article»
There's a New-Old way of cooking and eating these days and you've probably heard about some of these new cooking methods and foods:  sprouting grains, whole grains, locally grown produce, organic vegetables and meats, cane sugar, rapidura, spelt and more.
What is basically happening in the Food World is that folks are tired of being unhealthy, don't want to start being unhealthy, have all kinds of allergies and sensitivities, want to be more "green" in their food preparation and purchase choices, want to be better stewards of God's gifts, and just want a more simple way to prepare nourishing foods for themselves and their families. «Read the rest of this article»
APSU Women's Golf

Clarksville, TN – Austin Peay State University women's golf team hopes to carry momentum from its final-round SIU Invitational play into the Belmont Invitational, slated for Monday and Tuesday at the Old Hickory Country Club just outside of Nashville.
The two-day 36-hole tournament will be played on a par-71, 6,044-yard course established in 1926. It will feature eight teams, including the Lady Govs, host Belmont, Middle Tennessee, Trevecca, UAB, Lipscomb and two Ohio Valley Conference foes, Tennessee Tech and Tennessee State.
«Read the rest of this article»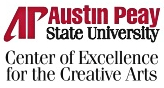 Clarksville, TN – Barry Kitterman, an Austin Peay State University creative writing professor, is from the San Joaquin – a large valley in California where much of the country's fruits and vegetables are grown. Specifically, he's from the small town of Ivanhoe, where the air doesn't smell of sea salt and beach bums aren't camped out under the redwoods or on the rabbit farms.
"When I would tell people I was from California, they had a certain set of assumptions as to what that meant," Kitterman said. "It was so far removed from my real experience that I thought I wanted to write stories about the California I grew up in, which is rural, agricultural, a long way from the ocean and, something I realized much later, very poor."
«Read the rest of this article»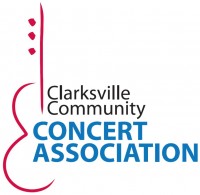 Clarksville, TN – In honor of the The Mid-South Jazz Festival's 50th Anniversary, the Clarksville Community Concert Association is proud to be working with Austin Peay State University in bringing in world-renown jazz guitarist and singer  John Pizzarelli and his Swing Seven for a Concert at Austin Peay State University.  This concert will close out the Clarksville Community Concert Association's 2010-11 Community Concert Series.
Don't miss this  one night only concert on Friday, April 8th at 7:30 pm in the Concert Hall (Music/Mass Communication Building) at Austin Peay State University.  You can buy your tickets online, Adult admission is $25.00, Youths  18 and younger or non-APSU student with school ID are $12.00, and APSU students with valid ID are admitted for free.
«Read the rest of this article»
Written by By U.S. Army Sgt. Scott Davis
Regional Command – East Public Affairs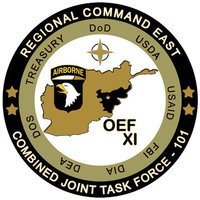 Bagram Airfield, Afghanistan – The Sergeant Audie Murphy Club increased its membership when Afghan National Army 201st Corps Command Sgt. Maj. Ziaulhaq Amanzai was inducted at Forward Operating Base Gamberi in Laghman Province March 30th.
U.S. Army Command Sgt. Maj. Scott Schroeder, Combined Joint Task Force-101 and Regional Command – East command sergeant major, gave a quick speech before presented Amanzai with his award.
«Read the rest of this article»
Market Commentary by Scott J. Brown, Ph.D., Chief Economist
The March Employment Report was good, but not great. Nonfarm payrolls rose by 216,000 – a 159,000 monthly pace in 1Q11 (about 130,000 would correspond to trend growth in the working-age population, and we'd rather see +300,000 per month for a couple of years to make up for the jobs lost during the recession). Private-sector payrolls rose by 230,000, up 1.5% from a year ago. State and local government shed 15,000, following a 46,000 decline in February (-282,000, or -1.4%, from a year ago). The unemployment rate edged down to 8.8%, vs. 8.9% in February and 9.8% in November. The employment-population ratio, a better measure of capacity utilization in the labor market, edged up to 58.5%, trending gradually higher in recent months, but little changed from a year ago. Average hourly earnings and average weekly earnings were flat (up 1.7% year-over-year and 2.3% year-over-year respectively – note that the Consumer Price Index rose 2.1% in the 12 months ending in February). «Read the rest of this article»