Will increase penalties on meth makers and improve tracking of pseudoephedrine sales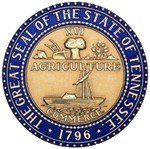 Nashville, TN – A very important bill to address the growing problem of meth use here in Tennessee passed the House Thursday, Rep. Joe Pitts said.
"This bill will save lives but may not end the methamphetamine problem we have in our state," Pitts said. "Every member of the General Assembly is committed to eliminating this public health threat that is destroying lives in Tennessee."
House Bill 1051 would increase the penalties on meth makers and implement a new tracking system for the purchase of the key meth ingredient of pseudoephedrine-based decongestants.
Under the bill, pharmacies would have to use the National Precursor Log Exchange, which tracks the purchase of pseudoephedrine.  The T.B.I. and pharmacies will now update the database every seven days. This would allow pharmacists to determine if persons were buying more than should be allowed as determined under state law.
The bill also creates the following penalties:
If meth is being made in the presence of a child, the offender will be charged with aggravated child endangerment. A Class A felony if the child is 8 or less; class B if over 8.
Buying these decongestants for the production of meth would be a mandatory fine of $1,000 or $2,000 on subsequent offenses.
Possession of 15 grams of pseudoephedrine will be considered evidence of the intent to manufacture meth.