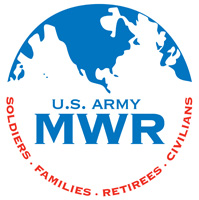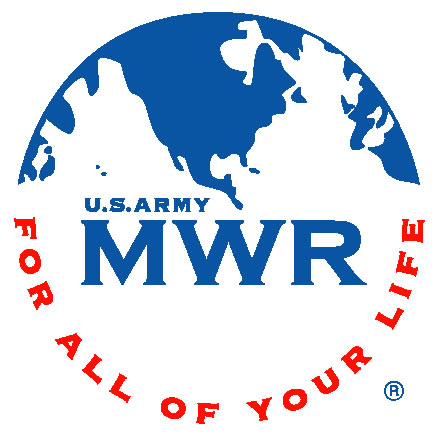 Fort Campbell, KY – Child, Youth & School Services (CYSS) is offering wonderful programs during the month of June for Fort Campbell youth. Experience, Develop, Grow, and Excel (EDGE) is an opportunity for kids to experience cutting edge art, fitness, life skills and adventure programs.
Come get Tangled every Monday during June at Taylor Youth Center, from 2:00pm to 3:00pm. If you like to doodle then you will love this fun pen, pencil and ink art class. The art of "tangling" is a creative art form where you can develop focus and dexterity. We provide the supplies, and participants bring creativity. Participants will take home a portfolio of patterns, and skills they can use to design journals, scrapbooks, clothing, and more. There are twelve spaces for youth ages 11 to 18.
Don't rock the boat, instead come canoeing! Join EDGE! for fun on the water at Lake Kyle on June 7th, 14th, 21st and 28th. Participants will be provided with all the gear and equipment needed to have a fantastic canoeing/kayaking experience from 2:00pm to 4:00pm.  Twelve youth ages 11 to 18 will be taught the basics by certified instructors. Transportation provided by EDGE! staff, and all participants should bring sun screen and wear water shoes.
Claymation is the result of putting the use of clay together with animation. EDGE! is providing six youth between the ages of 11 and 18 with the opportunity to participate in Claymation. Youth will build, script, shoot and edit a short animated film using clay characters they created during the class. EDGE! Claymation takes place at Taylor Youth Center on June 7th, 14th, 21st and 28th from 1:00pm to 2:30pm.
Ten youth ages 11 to 18 will get to show what their House of Cards holds for them and their friends as they learn to play some of the newest card games. Every Wednesday during June, from 2:00pm to 3:00pm youth will get to build their math, reasoning and detective skills while playing fun games like Three of a Crime, Spit, Malarkey, and Phase 10. 
Get your Game on! Come show off your gaming skills June 1st, 8th, 15th, 22nd and 29th at D.W. Community Recreation Center for our EDGE! Gaming Tournament.  Week one will warm us up with free play on popular Xbox and Wii games like Rock Band (Guitar Only), Mario Kart, Sonic, Madden, Tony Hawk and Family Game Night . The following weeks play will be point based tournament play with prizes for the top three scores. Tournament is open to twenty youth ages 11 to 18 and takes place from 3:00pm to 4:00pm.
Dodge, dip, dive and duck as you hit and run every Thursday in June at the Taylor Youth Center when we play Dodgeball. Twelve youth ages 11 to 18 can learn how to play this fun schoolyard game from 4:00pm to 5:00pm. You will learn how to identify the attack line, how many players are on a regulation team, how to get someone "out," and much more.
EDGE! Volunteering 101 will teach students the importance of Volunteering, its benefits, will provide hands-on experience by contributing to a special community project. In the Volunteering 101 class participants will learn how to find a volunteer opportunity, how to make sure it's a good fit, and how to be a great contributor. This is an excellent class for any student looking to use volunteer experience on a scholarship application or resume. Volunteer 101 takes place June 2nd, 9th, 16th, 23rd, and 30th from 3:00pm to 4:00pm. There is only six available spaces for this class.
Come horse around during EDGE! Horsin' Around on June 3rd, 10th, 17th, and 24th, from 4:30pm to 6:00pm. This program is to provide a hands-on experience for horse lovers. Learn leading, grooming, showmanship, basics of riding, horse anatomy and much more. All participants must wear long pants and boots or closed shoes with some type of short heel. Transportation will be provided by EDGE! and there are twelve spaces for youth ages 11 to 18.
Pump up the jams and feel the beat of the music as you Zumba with EDGE! That's right; the latest fitness craze will be taking place at Taylor Youth Center. Join the fun and excitement, and discover why everyone that has tried Zumba loves it on June 3rd, 10th, 17th, and 24th. From 3:30pm to 4:30pm twenty youth ages 11 to 18 can enjoy high-energy Latin and international rhythms with easy to follow moves that create a dynamic fitness class. EDGE! students may bring one guest per class.
All interested participants must be registered with CYSS and can sign up for the various EDGE! programs at the Billy C. Colwell Child Development Center (Building 3301) or Taylor Youth Center. Depending on the location of the activity, transportation to some activities is provided by EDGE! staff. For more information about EDGE! Boot Camp, please call or email Shannon Kinkle at 270-798-3643 or .