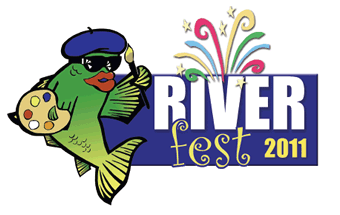 Clarksville, TN – The City of Clarksville is excited about the return of the Shooting for Big Cats Fishing Tournament to this year's Riverfest celebration.
The tournament was put on hold after Fairgrounds Park was closed for construction, but with the recent opening of the new Clarksville Marina boat ramps at Liberty Park, the tournament will return for it's second year to benefit the Tennessee Wildlife Resources Foundation.
The Big Cats Tournament will be Friday, September 9th, with registration beginning at 6:30pm. Blast off will be at 8:00pm, and weigh-in is scheduled for 7:00am, Saturday, September 10th.
Register for the tournament by September 7th and pay an entry fee of only $100.00 per boat (2 people). If received after September 7th, entry fee is $110.00. The registration form is available online at www.clarksvilleriverfest.com, at the Parks and Recreation Main Office located at 102 Public Square or can be downloaded here.
Prizes are big. Of the total entry fees, 70 percent will be paid back in prizes for a minimum of the top three places. Also, a big fish pot will be collected at $10.00 per boat with 100 percent going to the angler with the tournament's biggest fish. Door prizes will also be awarded.
The Shooting for Big Cats Tournament is sponsored by the Tennessee Wildlife Resources Foundation, The Leaf-Chronicle, Clarksville Parks and Recreation, Odom's Blue and Gray Marine, and Triton Boats.