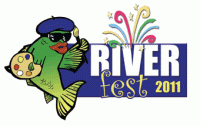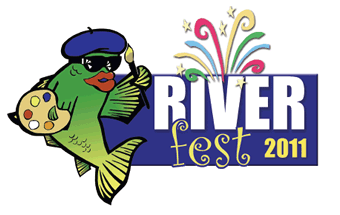 Clarksville, TN – Sit back and watch as the Cumberland River is illuminated in a majestic display of floating lights during the 4th Annual Riverfest Lighted Boat Parade Saturday night, September 10th. The boats leave the Marina Basin at 7:00pm and procede down the parade route past McGregor Park and the Riverfest Celebration.
Don't want to just be a bystander in the show? Enter your boat in the festivities and you may even come home with an award!
Judging will take place at the McGregor Park courtesy boat dock. The event will be hosted by the Montgomery County Conservation Club. Locations throughout McGregor Park during the Riverfest Celebration will offer public viewing. In the event of inclement weather, boats will be judged at the Montgomery County Conservation Club and boats will not be expected to travel the parade route. Award results will be announced onstage after the completion of the parade.
Awards
Trophies will be awarded for each class first, second, and third place winners judged by the following criteria:
Theme
Amount of Lights
Use of Music
Use of Costumes and Other Décor
Classes to be Judged
Pontoon Boats
Boats up-to-23 feet
Boats over 23-feet
Rules and Information
Parade Line-up will start at 6:00pm and the parade will begin route promptly at 7:00pm
Participants must stay in assigned order during judging.
All boats must maintain proper spacing for safety.
Entry fee is $10.00 per boat and made payable to The City of Clarksville Parks & Recreation Department. Entry fees are due before September 7th, 2011 along with the Application Form.
For more information on the Lighted Boat Parade visit: www.clarksvilleriverfest.com