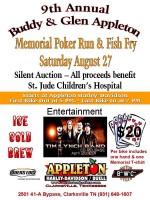 Clarksville, TN –  On Saturday August 27th 10 year old Tyler Marrapese will be donating 16 to 18 inches of his hair to the Locks of Love charity. His hair has never been cut before.  Tyler wants to challenge anyone to come out and get their hair cut with him to support the Locks of Love.
Locks of Love is a non-profit organization that provides hairpieces to financially disadvantaged children in the United States and Canada under age 21 who are suffering from long-term medical hair loss from any diagnosis.They meet a unique need for children by using donated hair to create the highest quality hair prosthetics. Most of the children helped by Locks of Love have lost their hair due to a medical condition called alopecia areata, which has no known cause or cure. The prostheses we provide help to restore their self-esteem and their confidence, enabling them to face the world and their peers.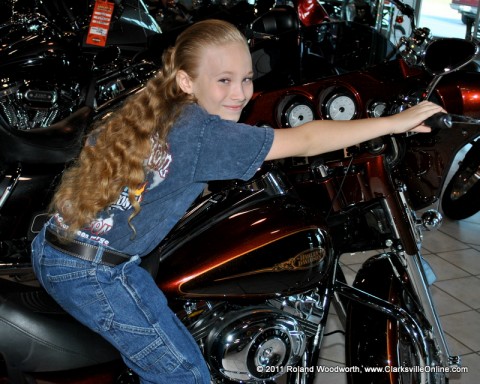 Donors must donate a minimum of 10 inches measuring tip to tip. This is the amount needed for a hairpiece.
Tyler's Step Dad Danny Farmer Jr has agreed to shave his head on Saturday in support of his stepson.
The event will take place at Appleton Harley Davidson on Saturday August 27th, 2011 between 5:00pm and 7:00pm in conjunction with the 9th Annual Buddy & Glen Appleton Memorial Poker Run & Fish Fry.
There will also be a silent auction where all proceeds benefit the St Jude Children's Hospital.
Appleton Harley Davidson is only $4,000 away from making a $60,000 to St Jude Children's Hospital during the 6 years that have been participating in this charity.
If you would like to donate your hair to the Locks of Love, contact Tia at Appleton's Harley Davidson at (931) 648-1607.
Map