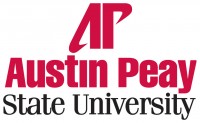 Clarksville, TN – The former middle Tennessee commissioner on the Tennessee Claims Commission has been tapped as the next attorney for Austin Peay State University.
Stephanie R. Reevers, of Nashville, will begin her new duties October 1st. She succeeds Richard Jackson, who retired in May 2011.
Reevers received her Doctor of Jurisprudence from Vanderbilt School of Law in Nashville and a Bachelor of Arts in anthropology and French from Duke University in Durham, NC.
As the claims commissioner for the middle division of the state, from January 2004-June 2011, Reevers heard money damages lawsuits against the state in personal injury, medical malpractice, breach of contract, tax and workers' compensation actions. Prior to her gubernatorial appointment on the Claims Commission, much of her legal career was with the Office of the Attorney General. Beginning in 1985, Reevers served as an assistant attorney general with that office until January 1998, when she was appointed senior counsel.
In January 1998, Reevers was named associate deputy attorney general in the civil and claims division and served in that position until her appointment to the Claims Commission in 2004. She returned to the Attorney General's Office at the conclusion of her term of office on the Claims Commission in June 2011.
Reevers is a member of the Tennessee Bar Association, the Nashville Bar Association and the Napier-Looby Bar Association. She has served on the editorial committee of the Nashville Bar Journal. She is a master of the newly formed Belmont University College of Law American Inn of Court.
In March 2008, she was honored as a "Top Lady of Distinction" in law by the Nashville Capitol City Chapter of Top Ladies of Distinction Inc., which recognizes local African-American women for outstanding leadership.