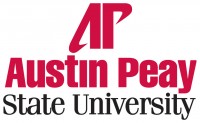 Clarksville, TN – The color green is proving to be a more than suitable symbol for the environmental revolution sweeping across the world these days. On the surface, the word signifies the pastoral color of nature, with grassy fields and untouched forests.
But at a deeper level, the color also represents money and the high financial cost of such a movement. Alternative energy is not cheap. The fuel cells, for example, that many hope will one day produce more energy-efficient automobiles are currently made with platinum, a pricey precious metal.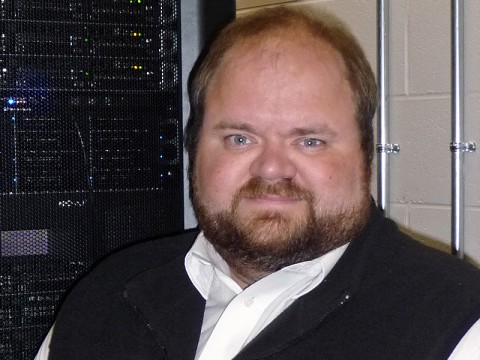 "Platinum is obviously expensive," Dr. Justin Oelgoetz, associate professor of physics and astronomy at Austin Peay State University, said recently. "So one of the things to make a fuel cell more economically viable, to get its cost down, is to get the platinum out of it."
That's the problem Oelgoetz has been working to help solve this summer, thanks to a $25,000 grant from the Tennessee Solar Conversion and Storage using Outreach, Research and Education (TN-SCORE) program.  TN-SCORE is network of researchers and both academic and industrial institutions funded by an over $20 million National Science Foundation RII Track 1 Research Infrastructure award.
The grant allowed Oelgoetz to join a team of researchers lead by Dr. Thomas Zawodzinski at the University of Tennessee's Department of Chemical and Biomolecular Engineering. The group, part of TN-SCORE's Devices for Energy Storage and Conversion, or Thrust 2, is working to replace platinum in fuel cell electrodes.
"The idea is, if we can figure out what's going on with electrodes that use these non-precious catalysts, we can engineer better electrodes," Oelgoetz said. "Better means, among other things, cheaper, which means they might be more cost effective in the future for fuel cells in spacecrafts or automobiles."
Oelgoetz's background is in computational spectroscopy, but his work typically focused on topics of astrophysics, such as studying the light coming from distant stars. A few years ago, he decided he was ready for a change, so he began applying his spectroscopy knowledge to green materials.
"Materials is sort of the hot thing in Tennessee, specifically green stuff like solar cells and battery technology," he said. "Students are excited about that, so I wanted to do stuff along these applications."
His interest in "retooling" himself as a researcher ultimately helped him receive a coveted Research Opportunity Award from TN-SCORE. The award program is geared toward scientists looking to change fields or begin new areas of research. That's why the award paired him up with researchers working with Thrust 2.
"I worked with that group at UT Knoxville, and my goal was to model the spectra of some of these compounds they're looking at as some of the replacements for catalysts," he said.
By modeling the spectra of the compounds, he'll be able to determine what might or might not work best as a potential replacement for platinum. His work will help the other scientists determine how to engineer a better electrode, ultimately bringing down the cost of manufacturing fuel cells.
For more information on this work, contact Oelgoetz at oelgoetzj@apsu.edu.