Clarksville, TN – The Clarksville-Montgomery County Humane Society's 2011 Wags to Witches Pet Photo Contest is off to a great start with 78 photo entries!  C-A-S-T   Y-O-U-R   V-O-T-E  N-O-W  for your favorites in the male and female category.
Voting will end on October 28th at midnight when the top 5 males and Top 5 females collecting the most votes will duke it out the next night at the Wags to Witches Fur Ball Bash.
Don't forget to buy your tickets to be amongst the in person bidding war.  Tickets are on sale for the best human Halloween costume party EVER, the 2011 Wags to Witches Fur Ball October 29th at the Riverview Inn. All proceeds benefit the Humane Society of Clarksville-Montgomery County.
Ladies and Gentleman….meet and vote on your favorite fantastic contestants!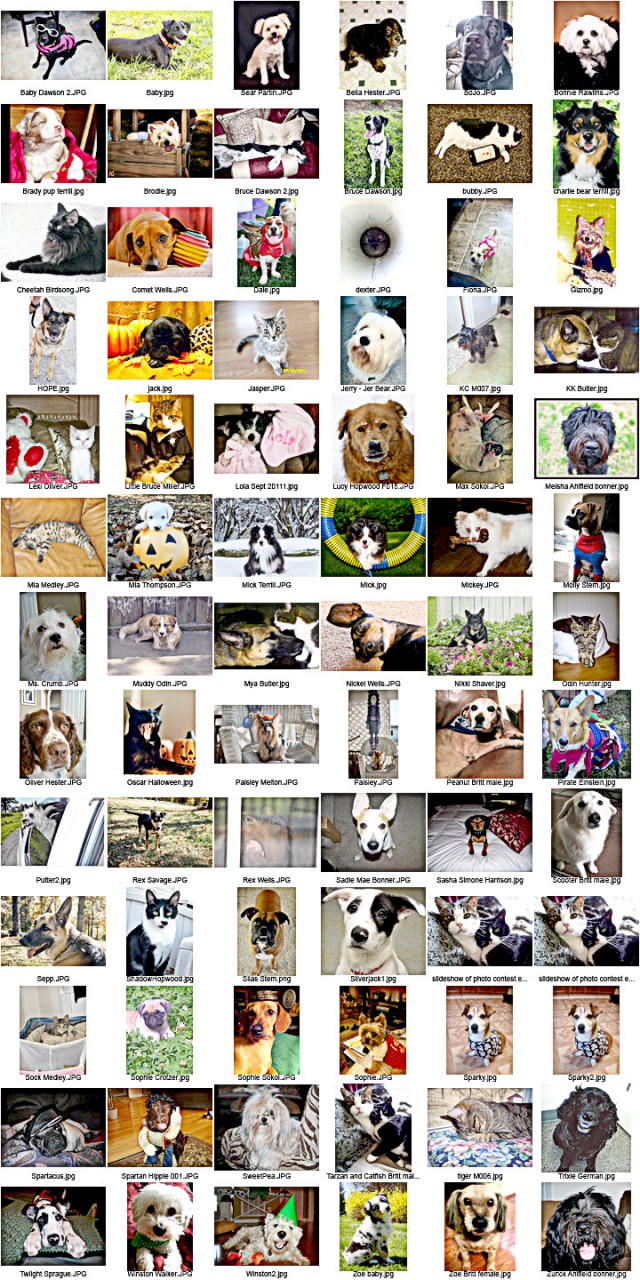 Perks and Prizes for finalists and the winner
All 10 finalists will receive a free profession pet portrait photo session with Picture Your Photo Photography and Art.
Your cover dog or kitty's fantastic photo will be used within the glorious 2012 Humane Society of Clarksville-Montgomery County. calendar with the winning Mister & Miss Wags to Witches contestants gracing the cover.
Mister and Miss Wags will also receive a $100.00 gift certificate for pet photography or pet art services from Picture Your Photo.
The top 5 males and top 5 females as of October 28th will receive a gift bag crammed with goodies, which NOW will include newly acquired prizes from Cumberland Pet Sitting, Elite Pet Spa & Chick Fil-A!
And, for Mr. & Miss Wags to Witches 2011, we have just secured a free PET MASSAGE from DC Royalty!
P.S.  Be a part of it all…get your tickets, party for the animals, and be there for the big announcement.  The 2011 Wags to Witches Fur Ball Bash. Tickets on sale at Cumberland Bank and Trust locations by October 27th or through the Humane Society website.  www.clarksvillehumanesociety.org.
Editor's Note: Prizes will be mailed to any finalists living out-of-state.