APSU Sports Information: APSU Basketball

Clarksville, TN – Austin Peay State University men's basketball team has added to its backcourt and frontcourt with a pair of prep signings for the 2012-13 season as the early recruiting period opened, Wednesday.
Cory Arentsen, a 6-5, 185-pound guard from Mater Dei High School in Breese, IL, and Preston Herring, a 6-7 forward from West Limestone High School in Lester, AL, have signed national letters of intent to play basketball for the Govs.
"I really like both of these guys," APSU coach Dave Loos said. "I think we really got two really good prospects for our program."
Arentsen earned Illinois Basketball Services fifth-team All-State honors after averaging 14.9 points, 6.2 rebounds and two assists shot per game last year. He shot 49 percent from the floor as a junior, including an impressive 42.1 percent from three-point territory, along with 74 percent from the free-throw line. In addition, he averaged 6.0 rebounds, 2.0 assists and 1.7 steals per games in 2010-11.
As a sophomore in 2009-10, he averaged 13.4 points per game and shot 43 percent from behind the arc while shooting 78.3 percent from the free-throw line. He also grabbed 4.7 rebounds per outing while dishing 2.2 assists per game.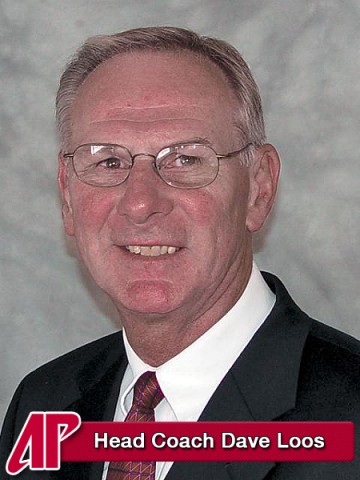 "Cory is a pure shooter—he has a great stroke," Loos said. "He also does the other things a lot better than I first realized. He is a complete player. He knows how to play—but the outstanding thing he does is he can really shoot it.
"At first I thought he was a catch-and-shoot guy. But the more I became aware of him I realized he is a guy who has played a leading role in that program. He is a guy who makes big plays and is not afraid to take big shots—he is a money guy."
In offseason AAU competition, Arentsen played for the St. Louis Eagles, which has a long history with the APSU program dating back to former point guard Colby Pierce and center Zac Schlader.  In addition, that Illinois area, just east of St. Louis, continues to be fertile ground for the Govs, who recruited Anthony Campbell and Will Triggs from Edwardsville and Joe Harms from Belleville.
Herring, meanwhile, was a second-team Class 3A All-State selection as a guard—a 6-3 guard—in 2009-10. Four inches later he finds himself a combo forward, who has the ability to play inside or range outside.
As a junior, the second-team All-State selection averaged 21 points, 11 rebounds and 4.0 blocks, using his long wing span, as he lead West Limestone to the championship game of the state sub regional. He also earned all-county, all-area and all-region honors along the way.
"Preston is a strange situation in that the first few times I saw him play I thought I was looking at a guy who played inside—and we liked what we saw," Loos said. "But the times I saw him after that he pleasantly surprised me because he is a guy who can go outside. I think as a college player he is probably going to be a face-up guy.
"He grew a lot in one year so that explains a lot about his perimeter skills. He also has great bounce, he is a pretty athletic player."
Austin Peay, which enters the 2011-12 season as preseason Ohio Valley Conference favorites after going 20-14 a year ago, will have to replace four seniors. Although Loos is hopeful of adding one more player to the fold in the early going, he is excited about the first two signees.
"I think both of them are going to turn into very good basketball players at this level," Loos said. "I enjoyed getting to know them and their families—both come from really good families. I think they are a really good fit for Austin Peay and I think Austin Peay is a good fit for them."