Essay Written by Kayla Clark of Northwest High School
As part of the Clarksville Kiwanis Club's Memories of Service and Sacrifice Project's "Interview a Veteran Contest"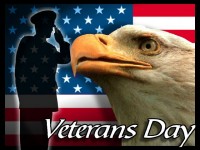 Veteran, this word means so much to so many people. The dictionary defines it to mean a man or woman who has served or experienced warfare. But to many others it is a hero, a survivor who gave their all defending our beautiful county, securing for us the freedom that we take for granted.
So many men and women gave their lives in the line of duty to keep us safe, and we should remember them for that. But, how many of you stop when you see a veteran, to shake their hand and thank them for their sacrifice. We set aside a day of honor every November to remember and celebrate these men and women who gave everything for us, but very few people actually spend the day thinking about those who we celebrate.
For example not many people know the remarkable Dave Roever.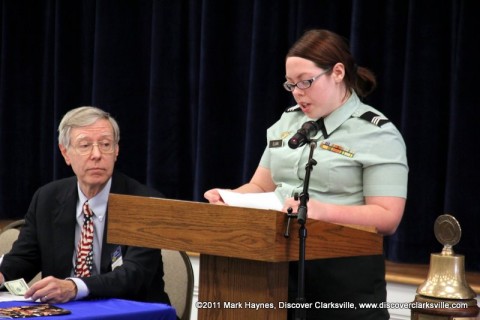 He was born and raised in south Texas, and when he grew up, the last thing on his mind was going to war. He was sent a draft notice during the height of the Vietnam war, so he enlisted in the Navy and was assigned as riverboat gunner in the Elite Brown Water Black Berets.
He had only served for eight months when his ship came under attack by enemy forces. During the heat of the fight Dave was poised to throw a phosphorus grenade when it exploded in his hand. His body became covered with this lethal burning chemical. Thinking fast some of his teammates pushed Dave into the water hoping the water would rinse off the deadly chemical and ease their comrade's pain. The ordeal left him hospitalized for fourteen months. While in the hospital, Dave underwent numerous surgeries. The doctors thought he would not make it, but to everyone's surprise a miracle happened and he survived.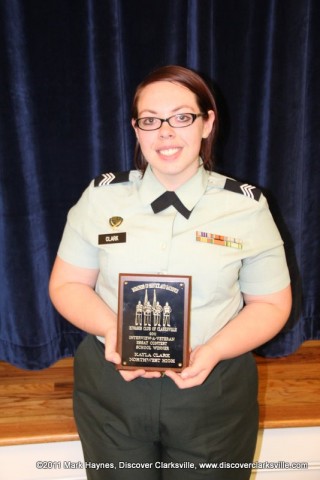 When Dave returned home he was injured and disfigured beyond recognition, but instead of leaving him his wife and family were loving and supportive. They stayed by his side even though the rest of the world turned and treated him badly. Dave stayed strong and faced all the obstacles of his new life.
Today Dave is a humorous speaker for military installations, businesses, schools, and youth groups. A message of hope is found in every speech he gives. Through his speeches he teaches people how to over come everyday problems like peer pressure, loneliness, and pain. When people hear him tell of his story, they stop and listen.
In May 2005 Dave was awarded an honorary doctorate degree for his life and service.
He was also the recipient of many medals including: a Purple Heart, Navy Unit Commendation Ribbon, the National Defense Service Medal, Vietnam Service Medal with 3 Bronze Stars, Republic of Vietnam Meritorious Unit Citation (Gallantry Cross Medal Color with Palm), Republic of Vietnam Meritorious Unit Citation (Civil Actions Medal, First Class Color with Palm), and Republic of Vietnam Campaign Medal with 1960 device.
Thirty-four years after his experiences in Vietnam, Dave is still happily married to his wife Brenda with two children and four grandchildren. He has established a compassionate and ongoing mission project for Vietnam and other nations. Dave also is the founder, chairman and president of two nonprofit organizations: Roever Evangelistic Association (REA) and Roever Educational Assistance Programs (REAP) located in Fort Worth, Texas. Together he and his wife co-founded the Eagles Summit Ranch near Westcliffe, Colorado where they train wounded soldiers and young leaders in subjects such as public speaking, marital and emotional recovery, and support after devastating injuries. Their goal is to help these people how to reach their destinies. A second center is in development near San Antonio, Texas.
Hopefully after reading all of this, you will begin to recognize veterans for their service  and thank them because they deserve it for all that they have done. So the next time you pass a veteran on the street, stop, shake their hand, and let them know that you really appreciate all they have done. Because the many men and women like Dave need to know that there are people out there that truly care. The next time Veteran's day appears on your calendar do not spend it wasting time on events meant make you happy and relaxed, spend it talking to someone you know is a Veteran,  and ask them if they wouldn't mind telling you their story.