2nd Brigade Combat Team Soldiers Battle for Expert Infantryman Badge
Written by Sgt. Joe Padula
2nd Brigade Combat Team PAO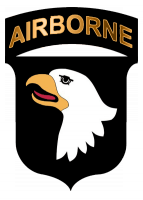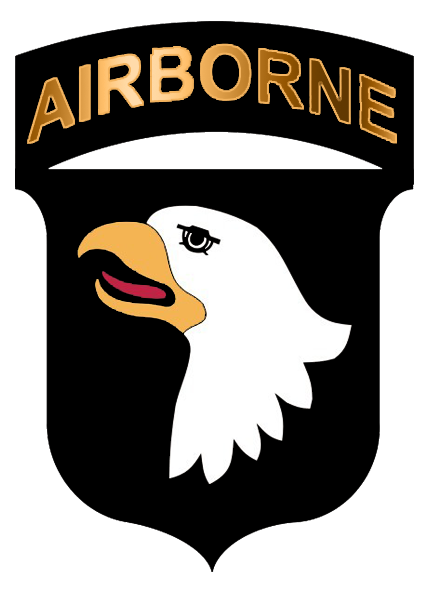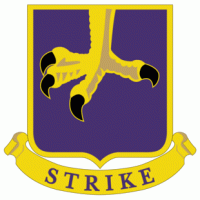 Fort Campbell, KY – The Expert Infantryman Badge is defined as a military badge presented for completion of a course of testing designed to demonstrate proficiency in infantry skills and the 11 series Soldiers of 2nd Brigade Combat Team, 101st Airborne Division (Air Assault), battled harsh weather conditions and demanding challenges to obtain the significant EIB badge.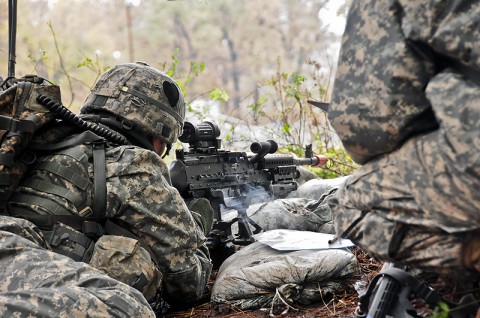 "The EIB is an important badge for the Soldiers' skill levels and really lays out the foundation for them to be a master at all of their trades, be able to perform at their job, not only here in garrison, but also downrange in combat," said 1st Sgt. William Wilson, first sergeant of Strike's Company A, 1st Battalion, 502nd Infantry Regiment, nicknamed Attack Company. "It's a tough competition so the guys who paid attention, trained and understood the task, walked away with their Expert Infantryman Badge and are able to hold their heads high knowing they've accomplished a great task."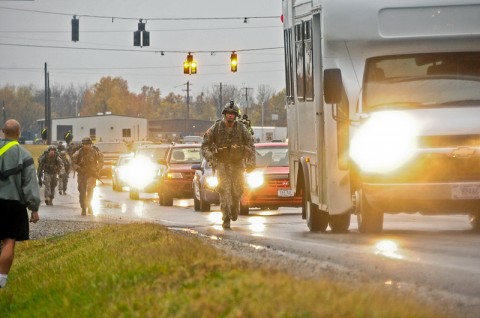 A total of 612 Soldiers started the assessments on Monday, October 24th and after five days of physical fitness tests, weapon qualifications, land navigations, combat focused lanes and a 12-mile road march in near freezing rainfall, 107 Soldiers walked away October 28th with the sought-after blue badge above their US Army nametapes.
"For me to have this badge is very important and means a lot to me and my team," said Spc. Matthew Wilson, a team leader with Co. D, 2nd Btn., 502nd Inf. Regt. and one of the recent EIB awardees. "The 12-miler was the roughest day, it was hard getting through the lanes, but that march was relentless; it may be an individual event, but we definitely trained up as team."
The way Strike set up the testing lanes was innovative, by having each competitor go through the course as if in combat with an enemy presence and wounded Soldiers.
"The way you run through these lanes is better; instead of just going to station to station to station, you're having to do them all in succession, make decisions and think on the fly, which is as important of a combat skill as being able to correctly complete a series of performance measures…you're not just memorizing your task, you're showing that you know it," said Capt. Steven Morse, the executive officer with Strike Force's (2nd Btn., 502nd Inf. Regt.) Headquarters and Headquarters Company and a new owner of the badge. The lanes were specific combat scenarios, like an urban environment, a traffic control point or a patrol in the woods and the courses also include the more traditional tasks, like the basic timing on weapons, first-aid tasks or calling for fire, stated Morse.
Earning the EIB for the Strike Infantrymen honors a tradition dating back to 1943 and the newly pinned on Soldiers are grateful to don such an important badge.
"I am so proud and it's important for me to have this badge," said Spc. Wilson, right after his completion of the road march, still wiping swept from his forehead and drenched from the Friday rainfall. "Not everybody can go out and get this and it really establishes yourself as an infantryman."