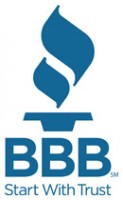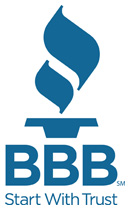 Nashville, TN – The Better Business Bureau is warning businesses to beware of a new malicious e-mail that pretends to be from BBB about a complaint filed against the company.
Several businesses across the US including Middle Tennessee have reported receiving suspicious e-mails from a variety of email address, such as   or , with the subject line "Complaint #" followed by an eight to nine-digit number.
Both BBB Accredited and non-Accredited businesses have been targeted.
The body of the e-mail states, "The Better Business Bureau has received the above-referenced complaint from one of your customers regarding their dealings with you.  The details of the consumer's concern are included on the reverse.  Please review this matter and advise us of your position.  As a neutral third party, the Better Business Bureau can help to resolve the matter. Often complaints are a result of misunderstandings a company wants to know about and correct."  The email also encourages the recipient to click on a link provided in the email to respond to the complaint.
Because the message is fraudulent, BBB advises any business that receives this e-mail to take the following steps:
Do not click on any links or reply to the message
Completely delete the message from your inbox
Run a full virus scan on your computer if you did click on any links
If you receive an e-mail from Better Business Bureau about a complaint filed against your business and need assistance in determining whether or not it is legitimate, contact your local BBB directly at 615.242.4222.
For more advice on how to protect your business from malicious online attacks and data breaches visit www.bbb.org/data-security/
A copy of the actual scam e-mail is below: