This is the second in a series of articles detailing legislation filed by Rep. Joe Pitts (D-Clarksville) for the 2nd session of the 107th General Assembly.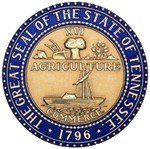 Nashville, TN – Tennessee State Representative Joe Pitts (D-Clarksville) has filed legislation that clarifies eligibility for the HOPE scholarship for military dependents. House Bill 2742/Senate Bill 2571 removes the requirement that a military parent's home of record or residence be Tennessee if a student qualifies to be classified as an in-state student and meets other specified requirements.
"Several active duty military constituents brought to my attention that when they applied for the HOPE scholarship for their children they were not eligible because the active duty member's home of record was not Tennessee even though they were Tennesseans," said Pitts.  "Tennessee State Senator Tim Barnes and I immediately began working on amending the wording that states "Dependent children of members of the armed forces or Tennessee National Guard whose home of record, at the time of entry into military service, was determined to be Tennessee."
"In the Complete College Act of 2010 our state determined that we need more college graduates, and this bill provides the resources necessary to help meet that goal," Pitts said.
Update – House Bill 2171/Senate Bill 2125, designating a segment of S.R. 374 "Officers David Scott and Yamil Baez-Santiago Memorial Parkway" cleared its first hurdle this week by passing out of the Transportation Committee.  It will be heard in the Finance, Ways, and Means Committee next Tuesday, January 31st.
The deadline for filing legislation for 2012 ended on Thursday, January 26, 2012.  If you would like to see all of the legislation filed by Rep. Pitts, go to the Tennessee General Assembly's website at www.capitol.tn.gov, hover over the "Legislator" button, scroll down to "House Members" and click, scroll down to Pitts, Joe and click on "Sponsored Bill List".
For more information about this bill or other concerns about the state government, please contact our office at 615.741.2043 or email .
For the first part of this series, see: Joe Pitts files Legislation to name section of 101st Airborne Division Parkway after Two Fallen Officers