This is the first in a series of articles detailing legislation filed by Rep. Joe Pitts (D-Clarksville) for the 2nd session of the 107th General Assembly.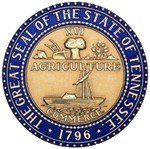 Nashville, TN – Tennessee State Representative Joe Pitts (D-Clarksville) has filed legislation to name a one-mile stretch of State Route 374, or 101st Airborne Division Parkway, in memory of two officers who were killed in the line of duty.
On June 7th, 2002, Officers David Scott and Yamil Baez-Santiago, were pursuing a robbery suspect on the 101st Airborne Division Parkway. Their pursuit ended in a tragic accident that took the life of these two officers.
Early in 2011 friends and family of the two officers contacted Rep Pitts to ask him how to bestow such an honor in light of the 10th anniversary of this tragedy. Rep. Pitts and Tennessee State Senator Tim Barnes immediately began work seeking local concurrence with this action and drafted the legislation that will be heard in the House Transportation Committee meeting this week.
"Government works best when it responds to the people it serves," said Pitts. "This is a fitting tribute to these public servants who put protection of the public ahead of their personal safety."
Thanks to Ginger Fleischer, Trina Scott, widow of David Scott as well as Rosmar, Yamil Baez-Santiago's widow for their help and cooperation in this very special project.
For more information about this bill or other concerns about state government, please contact our office at 615.741.2043 or email .