Clarksville, TN – Welcome to the third installment of our series about downtown businesses!
We have already heard about Ingredients and The Roxy Regional Theatre.  Now we are happy to share a great member of our downtown team – Planters Bank.
I am excited to share all these with you, and hope you enjoy getting to know your downtown merchants, restaurant owners better.
Planters Bank

Owner: Elizabeth McCoy is the CEO.
Tell us about your business: Planters Bank offers five full-service branches and a mortgage office in the Clarksville area, plus another three full-service branches in Hopkinsville. We deliver a full range of products and services that provide timely solutions to consumer and business financial needs and opportunities.
What products/services do you offer to your customers: We offer a full gamut of financial products and services including checking, savings, CD's, and money market accounts, trust and cash management services, and loans.
How long you have been open: Planters celebrated its 15-year anniversary in 2011.
Why did you open downtown?
From the beginning of its days in Hopkinsville, the founders of the bank always had plans to locate in Clarksville. Downtown, the financial center of Clarksville-Montgomery County, was simply the obvious place to start.
The emphasis on rebuilding downtown after the tornado provided the perfect opportunity from a timing standpoint. So, we were one of the first businesses to commit to build after that event, and one of the first to open anew in the post-tornado downtown Clarksville.
Most challenging part of being downtown?
We are a block or so off of the highest-traffic roads, so visibility has been a bit of a challenge. The 100 block of Franklin Street has been promoted as "Clarksville's historic downtown," but that's much more to the downtown landscape beyond that single block.
Most rewarding part of being downtown?
Unlike our suburban branches, our downtown branch experiences a fair amount of pedestrian traffic from neighboring businesses. The physical proximity to a variety of other retail and service organizations makes a downtown location a rewarding experience. As well, employees have the opportunity to walk, visit customers and prospects, shop and dine, without having to drive.
Favorite part of being part of the downtown business community: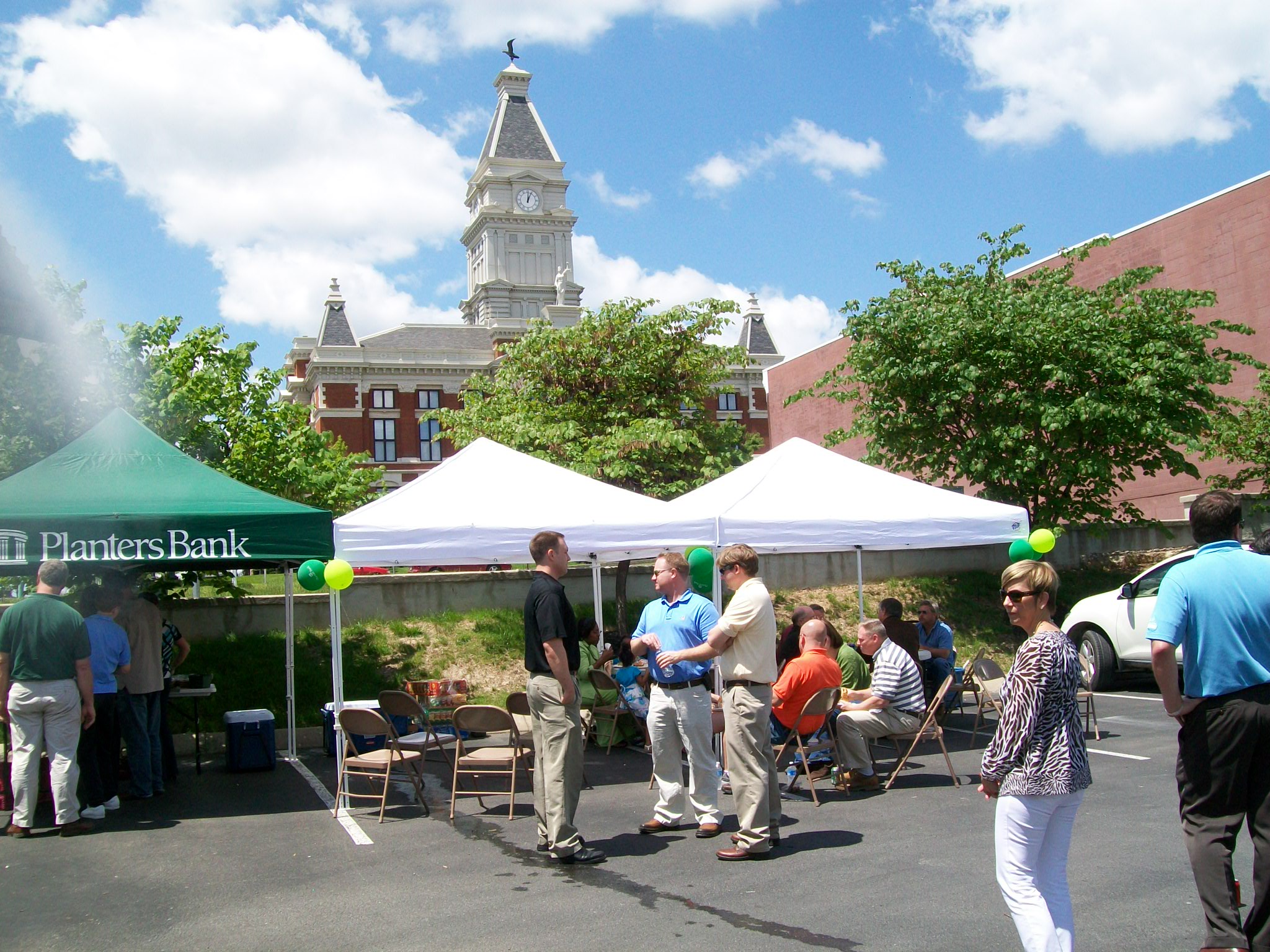 We love being involved opportunities and events that promote and create awareness for downtown Clarksville. It is the heart of our community and we hope it always will be. Many of our employees are native Clarksvillians, or spent our "growing up years" here and have wonderful memories of downtown retail, entertainment and events from decades past.
We're thrilled to be part of the resurgence of that quality atmosphere so that our children can have those same types of experiences and memories.
About Kendall Welsh
Sections
Business
Topics
Clarksville TN, Downtown Clarksville, Elizabeth McCoy, Franklin Street, Historic Downtown Clarksville, Hopkinsville KY, Ingredients, Planters Bank, Roxy Regional Theatre