Austin Peay Men's Basketball vs. Belmont
Monday, February 6th, 2012 | Tipoff: 7:00pm (CT)
Nashville, TN | Arena: Curb Event Center

Nashville, TN – The Austin Peay Governors travel to Nashville Tennessee to take on the Belmont Bruins at the Curb Event Center Monday night starting at 7:00pm.
The Govs will have to deal with the two-headed inside monster of 6-9 Mick Hedgepth and 6-10 Scott Saunders for Belmont. The latter scored 23 against the Governors in their first meeting, a 77-67 Bruins victory in Clarksville back in December.
The Austin Peay Men's Basketball team is coming off a disheartening 94-88 home loss to Tennessee Tech, Thursday, a contest that saw Kevin Murphy and Jud Dillard combine for 62 points against the Govs defense.
The contest also wasted 6-8 center John Fraley's career-best 31-point, 17-rebound effort. It was APSU's first 30-point outing in more than a year.
In fact, the Govs' inside trio of Fraley, Melvin Baker and Will Triggs combined to shoot 19-of-28 (67.9 percent) from the floor while APSU's perimeter performers were at 11-of-36 (30.6 percent).
The loss was the Governors second straight and third in their last four games as they fell to 9-16 overall and 6-6 in the OVC.
The Govs will be facing a Belmont club that owns a 10-1 home record, that only loss to rival Lipscomb.
About Belmont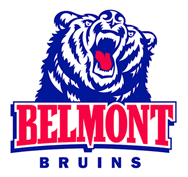 Belmont would like nothing better than to end its run as an Atlantic Sun member by claiming one final league and tournament championship. The defending league champs are wrapping up their final A-Sun competition before joining the Ohio Valley Conference next fall.
Belmont enters Monday's game with a 17-7 record, including a 10-2 A-Sun mark, good enough for a first-place tie.
Balance is Belmont's key as they have six players who averaging 9.0 points per game or better, led by Kerron Johnson's 14.7 ppg average. He also is averaging 5.2 assists per outing.
Governors Pardon
This is Austin Peay's 80th season of basketball.
Dave Loos, APSU's all-time winningest basketball coach, also is the OVC's all-time wins leader with 360 victories. He also has 442 career coaching wins.
The Dave Aaron Arena playing floor was named Dave Loos Court, Summer 2007. Loos is believed to be one of only three current Division I men's coaches who are coaching on courts that bear their respective names–Duke's Mike Krzyzewski and Syracuse's Jim Boeheim–are the other two. Valparaiso's Homer Drew, who retired after the 2010-11 season, had the floor named after him last season.
Since 1993-94, Austin Peay has finished no worse than fifth in the OVC standings.
Austin Peay has reached at least the OVC tournament semifinals in 13 of the last 17 years.
Austin Peay has made 27 straight appearances in the OVC tournament.
What You Should Know
The Series: This is the 40th meeting between Austin Peay, a member of the Ohio Valley Conference, and Belmont, a current member of the Atlantic Sun that will join the OVC next season. The Governors hold a 30-9 lead in the series. Belmont won this season's previous meeting, December 21st, 2011, when it defeated the Govs, 77-67, in Clarksville, Scott Saunders led Belmont with 23 points while Kerron Johnson added 15. However, it was consecutive second-half three pointers by Ian Clark that broke open what was a three-point game. TyShwan Edmondson had 20 points for the Govs.
Deeper Meanings
What A Win Would Mean:
The Govs would gain their 10th 2011-12 victory and improve to 10-16 overall…it would make the Govs 4-10 on the road in 2011-12…they would hand Belmont their second home loss of 2011-12…they would improve to 1-1 in February…it would make Austin Peay lead 31-9 overall in the series…it would make Dave Loos 16-10 all-time against Belmont…it would make Loos 10-5 all-time against Rick Byrd…it would be Loos' 443rd career coaching victory and his 361st APSU win.
What A Loss Would Mean: The Govs would fall to 9-17 on the season…it would be the Govs' third straight loss…it would be the Govs' third straight loss in the series… it would be Loos' 11th loss all-time to Belmont and sixth to Rick Byrd…it would be head coach Dave Loos' 362nd career loss and 307th Austin Peay defeat.
Govs To Face Former OVC Foe In Brackbuster Game
Austin Peay will play an old OVC foe for the 10th annual Sears BracketBusters. Youngstown State, an OVC member from 1981-82 season through 1987-88, will come to Clarksville for the February 19th contest, scheduled for 7:30pm. The Penguins, members of the Horizon League, currently are 12-10 overall with a 7-5 conference record.
Austin Peay has a 6-8 record against YSU, having won the last four meetings in the series—two in 1986-87 and two more in 1987-88. This is Austin Peay's ninth appearance in the BracketBusters Event—the most of any OVC school. The Governors are 2-6 in the previous eight games.
Career Performance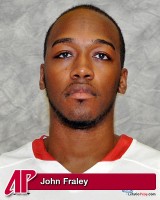 John Fraley's 31 points against Tennessee Tech represented a career-best, six points better than his performance against Eastern Kentucky, January 12th, and the February 15th, 2011 contest at Jacksonville State.
He tied his career best with 10 field goals made while setting his career mark with 11 free throws made (12 attempts). His 17 rebounds were the second most of his career. His double-double was the fifth this season and 17th of his career.
Defense Cuts
After permitting fewer than 70 points in six straight games, including five wins, the Governors have now allowed more than 70 points in three straights, including a pair of losses. The Govs allowed 94 points in last Thursday's 94-88 defeat at the hands of Tennessee Tech. The 94 points were the most allowed by the Govs during regulation this season.
Inside Not Out
The trio of John Fraley, Melvin Baker and Will Triggs combined for 67.9 percent (19 of 28) shooting against Tennessee Tech while the perimeter performers were a combined 11 of 36 (30.6 percent), including a combined 4-of-22 (18.2 percent) effort from TyShwan Edmondson and Jerome Clyburn.
Free Download
When the Govs converted 24 of 30 free throws (80 percent) against Tennessee Tech it was the first time since the season's second game the Govs shot 80 percent or better. Against California, the Govs made 7-of-8 free throws for 87.5 percent shooting.
Passes Former Teammate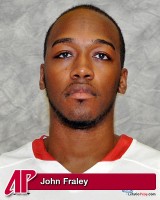 The 17 rebounds John Fraley grabbed against Tennessee Tech not only was the second most of his career but it also gave him 712 career rebounds, allowing him to move past former Fernandez Lockett (703/2003-07) into ninth place all-time in school history.
Just two games earlier, Fraley passed past former Gov and nine-year NBA vet Trenton Hassell (1998-01) into 10th place all-time in school history. Hassell had 685 rebounds during this three-season Govs career.
Home Losses
With Austin Peay's loss to Tennessee Tech, Thursday, it dropped APSU to 6-4 in the Dunn Center. The four losses are the most home losses since the 2009-10 team finished 11-4.
Twenty Gauge
With his 31-point effort against Tennessee Tech, senior John Fraley has scored at least 20 points in a career best three straight games. The 6-8 senior had 23 points against UT Martin, January 28th, and then had 21 against Tennessee State last Monday.
Last season, Fraley had back-to-back 20-point games against Tennessee State (21) and Jacksonville State (25).
Late Season Charge
In scoring 20 or more points in his last three games, senior center John Fraley is averaging 25.0 ppg and 11.7 rpg during that three-game span. He also is shooting 71.1 percent from the floor and 80.8 percent from the free-throw line.
Thirty Something
John Fraley's 31 points is the first time a Gov has scored at least 30 points in a game since TyShwan Edmondson scored 33 points against Tennessee State (1/15/11).
Next Game
Austin Peay Governors at Murray State Racers
Saturday, February 11th – 7:30pm
OVC's best rivalry center stage at Murray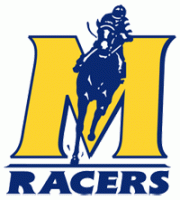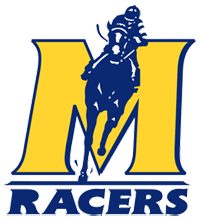 Murray State's magical season has seen the Racers roll off 23 consecutive victories, including an 11-0 OVC mark. The Racers are led by Isaiah Canaan (18.9 ppg), who scored 35 against the Governors in their first meeting. Canaan, who is shooting 46.3 percent three point shooter, is a Bob Cousy Award finalist.
Donte Poole is at 14.2 ppg while Ivan Aska, who missed the teams' first meeting with a broken knuckle, is at 11.9 ppg. The Racer are averaging 75.2 ppg as a team while permitting 61.3 ppg. The Racers are shooting better than 40 percent from three-point range.