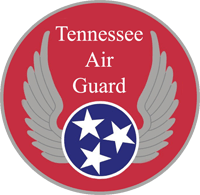 Nashville, TN – Maj. Gen. Max Haston, Tennessee's Adjutant General today announced that National Guard Bureau has released limited information on the future missions and force structure of Tennessee's Air National Guard.

All three flying wings in Tennessee will be affected by the changes that support the August 2011 Budget Control Act requiring the Department of Defense to find more than $487 billion in savings over the next 10 years.

"This is an ongoing process, and we are in the early stages. We will know more details in the coming weeks concerning the future missions and manning for Tennessee," said Maj. Gen. Haston. "We expect to get further clarification sometime in the third quarter of this year."

Specified in the announcement were the 118th Airlift Wing in Nashville, the 134th Air Refueling Wing in Knoxville, and the 164th Airlift Wing in Memphis.

The 118th AW was identified in the 2005 Defense Base Closure and Realignment Commission report and scheduled to lose their C-130 Hercules aircraft, but were able to assume a new mission of training Allied air crews for the Air Force.  Under the new force structure, the 118th will obtain an additional Intelligence Squadron, a Cyber-Warfare Squadron, and an unmanned aerial vehicle Squadron.

The 164th AW will replace their aging C-5A Galaxy aircraft with the modernized C-17 Globemaster. The C-17 is used for rapid strategic airlift of troops and cargo to main operating bases or forward operating bases throughout the world. It can also perform tactical airlift, medical evacuation and airdrop missions.

The 134th ARW will lose 2 of its KC-135 Stratotankers, leaving 10 aircraft at McGhee Tyson ANGB.

"Although we are losing the C-130s in Nashville, the conversion to the C-17 will still give the state a great deal of airlift capability in the event of an emergency here at home." Haston said. "Regardless of these changes, I know that the men and women of the Tennessee Air National Guard will continue to fulfill whatever mission assigned to them with the professionalism and determination they've always displayed."

It appears that the Army National Guard will not be immediately affected during FY-12/13. FY-14 may bring reductions and force structure re-alignment.



Sections
News
Topics
164th Airlift Wing, C-17 Globemaster, DoD, Knoxville TN, Max Haston, memphis tn, Nashville TN, Tennessee Air National Guard, U.S. Air Force, U.S. Department of Defense