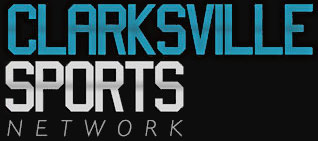 Clarksville, TN – Clarksville High had little trouble with Dickson County in its Girls District 10-AAA semifinal game Saturday night at Northeast High and easily cruised to a 76-28 victory.
The win puts the top-seed and state's third-ranked team in the 10-AAA Championship game against Rossview at Northeast at 7:30pm Monday.
Rossview beat Kenwood 50-34 in their semifinal game. all four teams have advanced to next week's Region 5-AAA Tournament.
The Lady Wildcats were led by Bashaara Graves 22 points and Chandler Cooper's 19. Tia Nicholson, who sat out the quarterfinal win over Springfield on Friday, was back in action and scored 11 points.
Dickson County was led by Kiwi Knox who scored eight points.
"We set a limit before each game and talk about how many points we want to give up in a quarter," Cooper said. "We really pride ourselves on defense and I think it shows in how we play and in how we act on the court."
Clarksville High was strong out of the gates and raced out to 19-2 lead thanks to scoring 15 straight points after Dickson county cut it to 4-2 on Rachel Stanford's lay up with 5:34 left in the first. The Lady Wildcats got consecutive scores from a Graves' free throw, a 3-pointer by Tiasha Gray, a lay up by Cooper, two free throws and a lay up by Gray and made it 19-2 on Cooper's lay up with 1:38 left in the period. CHS led 21-4 at the end of the first.
The Lady Wildcats were undaunted in the second quarter and held Dickson County scoreless for the first 6:55 of the period.
Clarksville High outscored the Lady Cougars 20-0 in that time frame and took a 45-4 lead with 1:41 left in the first half on Sierra Rozar's lay up. Dickson County actually outscored CHS 7-4 after that to cut the margin to a 47-11 deficit at halftime.
Clarksville High kept the pressure up in the third quarter and outscored Dickson County 18-12 en route to a 68-23 lead at the end of the frame.
Because of the Lady Wildcats' big lead, the game finished under 'Mercy Rule' conditions in the fourth quarter. The clock only stopped for timeouts and fouls. CHS outscored Dickson County 8-3 in the final period.
"We're really been focused on trying to win the next game," CHS coach Brian Rush said. "That's really been our mantra for the last four years now, just try to win the next game and that's worked well for us."
Box Score
Clarksville High 76, Dickson County 28
| Box Score | 1 | 2 | 3 | 4 | FINAL |
| --- | --- | --- | --- | --- | --- |
| Dickson County | 4 | 7 | 12 | 5 | — 28 |
| Clarksville High | 21 | 26 | 21 | 8 | — 76 |
Dickson County 28
| Player | Points | FGs | 3pts | FTs |
| --- | --- | --- | --- | --- |
| 15 Trista Clabo | 2 | 0 | 0 | 0 |
| 42 Payton Grove | 7 | 0 | 1 | 0 |
| 30 Taylor Hill | 7 | 0 | 2 | 0 |
| 22 La'Keesha Knox | 8 | 0 | 0 | 0 |
| 5 Rachel Stanford | 4 | 0 | 0 | 0 |
Clarksville High 76
| Player | Points | FGs | 3pts | FTs |
| --- | --- | --- | --- | --- |
| 34 Hayley Bearden | 4 | 0 | 0 | 0 |
| 5 Chandler Cooper | 19 | 0 | 5 | 0 |
| 11 Bashaara Graves | 22 | 0 | 0 | 0 |
| 14 Tiasha Gray | 9 | 0 | 1 | 0 |
| 21 Tsahai Jenkins | 3 | 0 | 1 | 0 |
| 32 Tia Nicholson | 11 | 0 | 0 | 0 |
| 33 Sierra Rozar | 3 | 0 | 0 | 0 |
| 12 Jessy Ward | 5 | 0 | 1 | 0 |