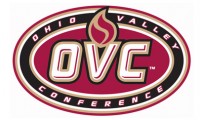 Brentwood, TN – The field for the 2012 Ohio Valley Conference Men's Basketball Championship has been set following the end of regular season play on Saturday.
Murray State (28-1, 15-1 OVC) will be the No. 1 seed after winning its 23rd OVC Championship (and third in a row). Tennessee State (19-11, 11-5 OVC), which has clinched its first winning season since 1994-95, is the No. 2 seed. Under the league's merit-based bracketing system both teams will receive double byes to Friday's semifinals.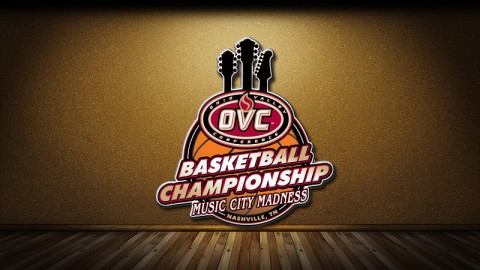 The No. 3 and No. 4 seeds are Morehead State (17-14, 10-6 OVC) and Tennessee Tech (18-12, 9-7 OVC). Both of those teams receive a single bye to Thursday's quarterfinals.
The field is rounded out No. 5 seed Southeast Missouri (14-15, 9-7 OVC), No. 6 seed Austin Peay (12-19, 8-8 OVC), No. 7 seed Jacksonville State (14-17, 8-8 OVC) and No. 8 seed Eastern Kentucky (16-15, 7-9 OVC).
For the second year in a row all eight men's and eight women's team will play every game of the Championship at one site, which is Municipal Auditorium in Nashville, Tennessee. The merit-based system gives the No. 1 and 2 seeds a double bye to the semifinals while the No. 3 and 4 seeds get a single bye to the quarterfinals. The first round will match up the No. 5/8 and No. 6/7 seeds.
This year marks the 18th time in the past 19 years that the tournament has been held in Nashville.
This year is the seventh time the combined men's and women's championship has been held at Municipal Auditorium; the men also held tournaments at Municipal in 1967 and 1989.
This year marks the 49th time the OVC Men's Basketball Championship has been held; the event is the fourth oldest Division I basketball championship.
This year's first round and quarterfinals can be seen live on OVCSports.TV. The first semifinal will air live on ESPNU and ESPN3 while the second semifinal will air live on ESPN3 and will be delayed on ESPNU at 12:30am. The championship game will air live on ESPN2.
2012 Ohio Valley Conference Men's Basketball Championship
Municipal Auditorium – Nashville, TN
First Round – Wednesday, February 29th
Game 1 – #5 Southeast Missouri vs. #8 Eastern Kentucky – 6:00pm (OVCSports.TV)
Game 2 – #6 Austin Peay vs. #7 Jacksonville State – 8:00pm (OVCSports.TV)
Quarterfinals – Thursday, March 1st
Game 3 – #4 Tennessee Tech vs. Game 1 Winner – 6:00pm (OVCSports.TV)
Game 4 – #3 Morehead State vs. Game 2 Winner – 8:00pm (OVCSports.TV)
Semifinals – Friday, March 2nd
Game 5 – #1 Murray State vs. Game 3 winner, 6:00pm (ESPNU)
Game 6 – #2 Tennessee State vs. Game 4 winner, 8:00pm (ESPN3)
Championship – Saturday, March 3rd
Game 7 – Semifinal Winners – 1:00pm (ESPN2)